Philly Region 2020 Summer Series Event #6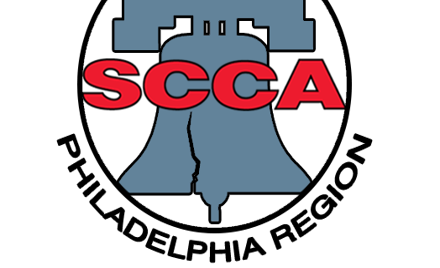 SCCA - Philadelphia Region
Sunday, September 13, 2020
Warminster Community Park
,
Warminster

,

PA
Registration closed September 12, 2020 10:30 AM on September 12, 2020 10:30 AM EDT Registration ends September 12, 2020 10:30 AM on September 12, 2020 10:30 AM EDT Registration opens August 27, 2020 9:30 PM on August 27, 2020 9:30 PM EDT Registration runs from August 27, 2020 9:30 PM to September 12, 2020 10:30 AM
The SCCA Philadelphia Region 2019 SOLO Summer Series
Event #6 - Warminster Community Park
Attendees must be annual SCCA members.  No on-site weekend/temporary memberships will be processed in 2020.
Philly SCCA COVID-19 Policy:
Philadelphia Region SCCA
Autocross Program – Re-Opening Policies
In anticipation of starting our 2020 autocross season, please read the following information.  Philly Region intends to re-start our program as responsibly and safely as possible.  We need everyone's cooperation to ensure everyone's health and safety. We always put safety first when hosting any event, and under these new conditions that hasn't changed.
The Philly Region SCCA is implementing the following policies in compliance with federal, state, and local guidelines, until further notice:
Everyone on-site is

 

required to wear a mask

 

for the safety of others and yourself during registration, drivers meeting, tech, and anytime you are in close proximity to others. If, while working course, you can appropriately distance yourself more than 6 feet away from any other person, the mask may be removed. If you cannot wear a mask, or choose not to, you will be asked to leave the event and not return to future events.
Philly Region will have cleaning supplies, hand sanitizer, and protective items like gloves available for those in work assignments that require some contact with common items.  For example, technical safety inspectors checking cars, timing staff working on computers, and corner workers handling radios.
In addition to port-o-potties we have ordered hand washing stations.
You must bring your own water or other non-alcoholic refreshments.

  Community water coolers and shared coolers of water have been discouraged due to being a potential point of virus spread.
For the time being, registration will be

 

pre-registration online only

 

so we can alleviate the contact around walk-up registrations and so that we can maintain entry limits at a size that allow for social distancing compliance.
The

 

tech safety inspection process will be self-conducted

 

by each driver on their own car with the supervision of our tech staff so that drivers can feel comfortable that only they will be touching the surfaces of their own car.
The

 

drivers meeting

 

will generally be held using the PA and the radio broadcast system.
Loaner

helmets

will

not

be

available

 at events. Please bring your own helmet or you will not be able to participate.
We will ask everyone to maintain reasonable social distancing practices in registration lines, during the drivers' meeting, at worker stations, during course walks, and in grid and paddock.
No trophies or trophy presentations after events this year.
If you are not feeling well or believe you may be experiencing symptoms of an illness, please do not attend the event.
Waiver Process

 - a hard card is highly recommended, but we will have SpeedWaiver as well. 

If you don't fill out a waiver in advance, you are not allowed to attend

.
We reserve the right to ask anyone not following social distancing guidelines and our policies to leave the event.
If you drive in an autocross event, you will be expected to work in some capacity during the event while practicing good social distancing practices.  

If the safety measures and policies we have described in this document and in additional communications around the event are not acceptable to you, please do not attend.
Our events will be limited to competitors only. Non-competitors are allowed ONLY in the case of being the parent/legal guardian of a competing minor. 

 If you are a minor, you must register your parent/guardian via MotorSportReg as well, and they must also complete the speedwaiver prior to the event if they do not have an SCCA annual waiver card.
Must bring painters tape or printed/magnetic numbers for class and car numbering. We will not be able to provide painters tape as we have done in the past.