About this event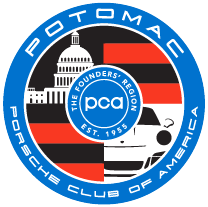 Spring Concours
Occoquan Regional Park, 9751 Ox Road, Lorton, VA 22079
Come join us for our first event of the 2021 season - previously known as the Deutsche Marque Concours d'Elegance, our Spring Concours (Porsche automobiles only) has been "tweaked" in order to offer both spectators and Entrants a safe and enjoyable experience at a wonderful new venue. This is a great time to view the area's nicest classic and current Porsche automobiles. Bring your Porsche out to the show to compete for awards and to display.
Registration starts April 3, 2021 at 12:00pm, and will close THREE (3) days before the event. We recommend you 'plan ahead' as we anticipate a lot of "pent up demand" as we hopefully turn the corner on the pandemic. This fabulous venue has lots of wide open space for all of us to spread out.
REGISTER SOON AS WE ARE ONLY ABLE TO JUDGE A MAXIMUM OF 60 CARS.
THERE IS NO CHARGE OR NEED TO REGISTER TO ATTEND THE CONCOURS AS A SPECTATOR.
The entry fee to compete and display is $40 per car which must be accomplished by way of this registration form. This fee includes a meal voucher. Additional guest meal vouchers will be available at $16.00 each.
Entrants with day-of-issue meal vouchers may redeem them at the Brickmakers Café located by the Marina boat launch, which is approximately 400-500 yards from our Field. Entrants are encouraged to call in their lunch orders that morning to maximize speed of service. The meal voucher is good for 1 Lunch option from the salad, sandwich or grille menu. Menus with a discounted price will be handed out that morning along with the Voucher to all registered Entrants. Guests who do not have meal vouchers can call in orders and pay when they come to pick up their orders. Drink tickets will be attached to entrants' meal voucher. **Comfortable walking shoes are recommended for the day.
Everyone is strongly encouraged to both wear a mask and socially distance at all times during the event.
Potomac Porsche Club Concours Chairman Tom Coyle and his Team have chosen a diverse and highly qualified group of Judges. The Judges will be scoring cars based on cleanliness of the exterior, interior, engine and trunk compartments. We do not score the undercarriage of the car. We have designed the car classes to allow for the widest range of Porsche automobiles to compete and be shown. We have many familiar classes while adding two additional classes this year. We have added a Modern Production Class for Cayennes, Macans, Taycans and Panameras, and returned the always-interesting Outlaw Class for all Porsches that have been noticeably modified from the original specifications.
This year's Spring Concours will be awarding Class Awards for 1st , 2nd and 3rd places. We will also be awarding four Grand Awards, listed below. The Chairman's Award will be given to the top scoring Porsche on the show field. Unlike previous years, we are requesting that all owners entered in the Concours remain with their vehicles until they have been judged. This will speed the process and make the Judges' difficult job just a bit easier.
Our philosophy: This event is less a contest of who has removed dust from the deepest crevices in their Porsche but rather a judged show that rewards a Porsche that has been lovingly maintained and presents itself well on the field. Our judges do not use Porsche Parade Concours score sheets but rather rank the cars according to certain attributes discussed prior to judging. There are no score sheets returned or protest committees. This is a casual+ gathering of Porsche enthusiasts focused on having fun rather than strictly competition. We encourage all Entrants to share any "back stories" they may have, with the Judges, regarding thier Porsche.
IMPORTANT: THE ONLY WAY TO REGISTER FOR THIS EVENT IS ONLINE AND IN ADVANCE. DUE TO THE PANDEMIC, NO ONE WILL ENTER YOUR CAR IN THE SHOW OR SELL YOU ADDITIONAL AWARDS RECEPTION TICKETS AT THE EVENT. MASKS MUST BE WORN AT ALL TIMES.
Event Schedule:
8:30 AM - Field opens to show participants for placement onto the field. No vehicles admitted prior to 8:30 Start time.
9:00 AM - General admission begins.
10:00 AM - All cars whose owners wish them to be judged must be registered, and cars placed on the field. If you would like your car to be judged, PLEASE have your car on the field by 10:00 AM. We do our best to judge everyone consistently and fairly and can do this best if we have sufficient time. Thank you!
10:30 AM - 2:00 PM - Judging period, after which the scores are tallied, and winners determined.
An Awards Ceremony will follow shortly thereafter.
Grand Awards
Chairman's Award
Most Significant Porsche Award
Best Design Award
People's Choice Award
Class Awards
356 All Years
Early Aircooled 911s, 912 & 914 - (1964 to 1976)
Mid Aircooled 911s (1977-89)
Late Aircooled 911s (1990-1998)
Modern 911 (1999 - 2011)
Current 911 (2012 - current)
924, 944, 968, 928
Boxster/Cayman
Modern Production (Cayenne, Macan, Panamera, Taycan)
Outlaw Class (For all Porsches that have been noticeably modified from original specifications
For additional information, please contact Tom Coyle or Gary Sidell at concours@pcapotomac.org.
Thanks for registering!
Occoquan Regional Park
Lorton, VA
PCA - Potomac, The Founders' Region
More events from this organizer