Zoom @ HPR DE!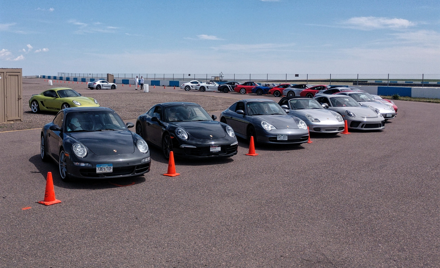 PCA - Rocky Mountain Region
Saturday, May 2 — Sunday, May 3, 2020
High Plains Raceway
,
Deer Trail

,

CO
      THIS EVENT HAS BEEN POSTPONED/CANCELLED 
   ZOOM @ HPR!!!
 RMR May DE 
Saturday, May 2 & Sunday, May 3, 2020
                                          Join us for the first HPR event of the year!  An excellent team of instructors and volunteers to Zoom your Porsche around the best track                                                Colorado has to offer.  Chris Macarak of ON-SITE Tires will provide his incredible Saturday night unique sausage dinner.  You'll love their services at the track, your home or business.
                                              Lunch time charity rides ($20) both days with proceeds going to Craig Hospital. No helmets required, just Zoom around!  Support a great                                           cause and  have fun on the track.  Craig Hospital is one of the top rehabilitation hospitals in the nation.  It specializes in spinal cord injuries                                            and traumatic brain injuries.   Its work is truly transformative.  Craig Hospital is dedicated to providing the highest quality care to our patients and their families. 
Its motto is "Unyielding Determination. Empowering Lives."  
This Event will be using Deferred Billing, if you are paying with a credit card it will not be charged until Wednesday, April 29, 2020.
Date:     Saturday, May 2 and Sunday, May 3, 2020.
                    Gates open at 7:00 AM Friday morning before the event and remain open until after the event ends on Sunday
                    Registration: 7:00 AM to 8:00 AM Saturday and Sunday Please register BEFORE  the 8:00 AM drivers' meeting. Registration CLOSES at 8:00 AM!
                    Mandatory all drivers' meeting at 8:00 AM,(each day) in the Pavilion. Green run group drivers' meeting following the all drivers' meeting, (each day) in the Classroom.
Location:   High Plains Raceway, 17 miles east of Byers on US-36 (Deer Trail)
Event Registration fees:
                     Either day:       Each Driver: $210.
                     Both days:        Each Driver: $335
                                              Early Bird Special is a $15.00 discount that ends on March 26, 2020.
Event Chairs: Pete Romenesko pca422@gmail.com  Tom Radow tomradow@comcast.net
Chief Driving Instructors: Dan Carlson dcarlson@rgare.com  Scott Henderson sshjd@aol.com  Doug Bartlett doug@dbartletts.net
They can answer any questions about registration confirmation, cars, run group assignments, instructor assignments, etc.     
Registrar:  Jeri Berg frostbyt1571@yahoo.com
Sponsored by: https://on-sitetires.com
Charity: https://craighospital.org/foundation