About this event
The West Texas Porsche Club is excited again to offer this " SOLO STYLE " event here at Arroyo Seco for 4 events! The track management has been terrific and were most helpful last year and we are proud to have their great help this season too! This Auto X event has cones set up in areas to control the event for safety purposes as we did last season!
We cannot have such great events as this without the great support of our sponsors that have been with us for years! As we are based in Lubbock, Tx., We don't have the privilege of a Porsche dealership and thus the greater importance of our sponsors!
We announce our sponsors at our events and look forward to hearing more about what they can do for you!
More on this as we get closer to registration time.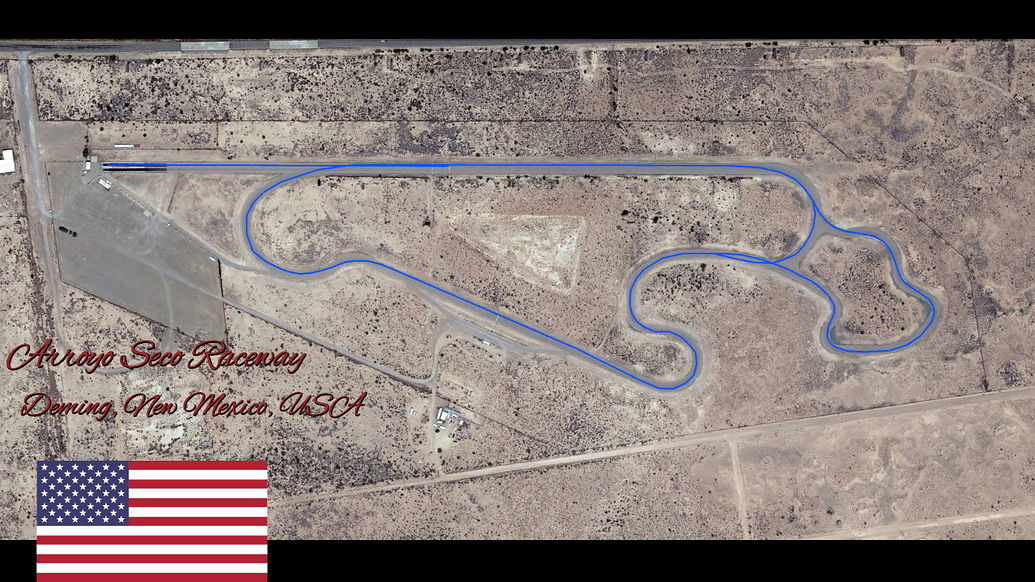 Event requirements
As per Porsche Club requirements the following must be adhered to but not limited to:
A: 18 years of age, valid driver's license, Current personal auto insurance
B: Snell helmets of 2015 & 2020, no earlier, and no motor cycle style. We have loaner helmets available at $10.00 for the day as well.
C: Vehicle number on side, door, and right top of windshield, using chalk, blue painters tape, magnetic, etc are good
D: Tech inspection is required, this is a list to review before you show up as a guide only, include but not limited to: Tire depth, brake pads, rotors not cracked, brake fluid changed out within 6 months ideally, proper torqued lug nuts , brake lights, throttle free linkage, battery secure, no bungee cords please, seat belts in good order, horn, no oil or other fluid leakage, secure exhaust, gas lines etc.and the obvious other items. It is a good idea to have fresh anti-freeze, oil change, etc..
E: ORDER to do things: Find a safe place you will paddock your car, remove everything loose, EXCEPT your helmet, Line up on pit row and wait for inspection, once completed, move your car, go to registration desk with inspection form and register for the event, sign waiver, get wrist band(s), At this point, clarify your car number works for everyone. Now just relax, and wait until the others are finished.
F: If you are new to our event or perhaps you have done this track in the past but we have no record of it, first you should let us know as we have instructors and because we have no record of you doing this before at this track, you will be required to have an instructor ride along and sign you off. It may only be the first run series of 3 laps, but we need to know you are safe for yourself and others.
G: Schedule - Tech inspection 8:00 AM, Registration 8:00 to 8:45 ( DO NOT SHOW UP LATE!!) Driver's meeting 8:45 to 9:00 EVERY DRIVER MUST ATTEND !!, Tour laps 9:00 to 9:15, All cars go to park except the first 2 groups to run. There will be two rows here, Lunch at 12:00 noon or half way through the event, there's a great place just down the road! (we brought back burgers and shared lunch together last year) whichever is first. Timed Event over by 3:00 . Your times are through the Arroyo Seco app called Hotlap (let us know if you need assistance).
H: Charity Laps: These are 3 laps for $10.00, or 6 laps for $15.00. This is done as follows:
No helmet required, take a passenger, spouse, etc. or a friend, belts must be worn, no corner workers therefore run on the honor sysytem and be SAFE at 50%. potenial, PAY in ADVANCE as we set up for this. Please don't ask us " to call you out for not being respectful of the honor system"!!!
I: The track is CLOSED, NO CARS AFTER 4:30 UNLESS within agreement of track management and West Texas Porsche Club decide to continue , a reasonable added time will be made at this time.
J: All the above is not limited to the items mentioned and may include other safety concerns.
Arroyo Seco Raceway
Deming, NM
Download track map
Watch a video tour/lap
More events from this organizer