SCDA- Lime Rock Park- Track Event- March 28th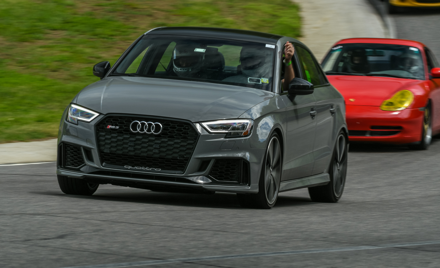 Sports Car Driving Association-SCDA
Saturday, March 28, 2020
Lime Rock Park
,
Lakeville

,

CT
SCDA- Lime Rock Park- HPDE Track Day- March 28th

Weather Guarantee! (if weather conditions do not permit track to operate safely a full credit will be issued towards another event)
The Sports Car Driving Association, LLC is pleased to be returning to Lime Rock Park for multiple events throughout our 2020 track driving season! This 1.53 facility is a roller coaster ride that deserves its nickname as the Road Racing Center of the East. From the challenging uphill, to the fast 90 degree West Bend turn, to the exhilarating downhill turn - this track has it all. These events sell out quickly, and registration is handled on a first come, first serve basis. Mark your calendars now for this exciting SCDA Lime Rock track day!
This SCDA driving event will be run in our half day format.   Event on Saturday, March 28th is open to Intermediate 1, 2, and Advanced run groups/experience levels.   
Participants can expect:
Four on track driving sessions
In an effort to provide maximum levels of safety, quality, and fun at our events, the SCDA will provide trained and certified flaggers at the corner stations.  This ensures that our drivers can focus on one thing- improving their driving skills. This event is geared towards all skill level drivers, from Novice to Advanced. We would like to remind you that Spec Miatas are available for rent at this event.
Please note that cars will need to be muffled to 86dB at all Lime Rock Park track events.
RUN GROUPS AVAILABLE:  SATURDAY, March 28th: 1pm-6pm
INTERMEDIATE 1 is also known as the Blue Run Group. (Must have prior experience driving solo without an instructor)
INTERMEDIATE 2 is also known as the White Run Group. (More experienced Intermediate group)
ADVANCED is also known as the Red Run Group. (Highest level- years of track experience)
Event Price:
SCDA Lime Rock Park event entry fees are $399 retail for a single day 
Pay only $374 for one day if you register 2 months prior to the event (by 1/28/19). 

   Save 10% off your entry if you are driving an AUDI or VW at this event!  
Sign Up by January 28th to receive a $25 Early Bird Discount!
Download the SCDA Lime Rock Full Day Schedule for: 3/28  1pm-6pm (INT1, INT2, and ADV groups only)
Click Here for track information on the Lime Rock Park facility

Please CONTINUE to Register: