Racin' for ROSCO - Charity Event by FWSCCA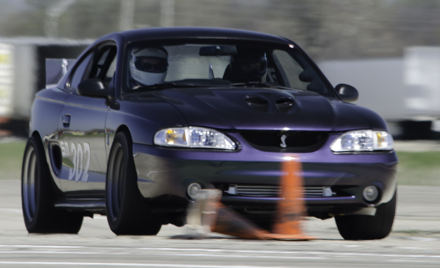 SCCA - Fort Wayne Region
Sunday, October 9, 2016
Grissom - Aeroplex
,
Peru

,

IN
Registration closed October 8, 2016 5:00 PM on October 8, 2016 5:00 PM EDT Registration ends October 8, 2016 5:00 PM on October 8, 2016 5:00 PM EDT Registration opens September 18, 2016 3:02 AM on September 18, 2016 3:02 AM EDT Registration runs from September 18, 2016 3:02 AM to October 8, 2016 5:00 PM
Fort Wayne Region Sports Car Club of America presents:
Racin' for ROSCO - a Charity event for Michelle and son Tyler Rietdorf
SILENT AUCTION AND RAFFLE ITEMS FOR THE BENEFIT TOO!!
(automotive items, collectible items, certificates, Gift cards, Gift baskets, Handcrafted items,quilts, etc..,)
Rain or Shine
Grissom AFB, Peru IN
We have been given a great opportunity from Roger Johnson to go out and play at Grissom AFB for FREE!! 100% of our profits will go to Michelle and son Tyler Rietdorf to help with the loss of Tony "ROSCO" Rietdorf. In memory of Our Fallen Warrior - Learn more to help support here: Go Fund Me Donations
* This will be a fun and relaxing event. We will have timing setup to keep track of times, but not awarding classes.
** We will though weld up some special broken car parts trophies to give out to some top over all places.
*** Since this is for charity, the entry fee will be $40 pre-reg and walk up $50. PRE-REGISTER if you want a chance at winning the special trophies!
**** We will have a special decal made up for this event in memory of ROSCO for all entrants racing - sponsored by Hoosier Performance Engineering
!!!!!!!!!!!!!SILENT AUCTION/RAFFLE UPDATE!!!!!!!!!
Thanks to some very generous folks we have all those things and more.
-Komet Hockey tickets!
-Gift cards for the perfect date night!
-Prime farm raised beef complete with cooler, thank you Matt Osborn!
-2 1/2 bushels of apples from Benders Orchard!
-5 passes to the new Vortex indoor karting complex!
-Handmade goods by various club members or their family like quilts and paintings!
-Sweetcars car detail package gift certificate
-Bucket of car wash products from Advance Auto
-Various cool items from our friends at SKF Racing
-Photo shoot courtesy of JPMMedia
-Gift basket from Poptique Popcorn
-SCCA entry to 1 prosolo/champ/matchtour
-SCCA entry to Nationals
-Dreammakers has offered a detail package and gift certificate.

Fort Wayne region will be donating a special item to the auction that we will highlight later on this week!
You can follow updates here and our facebook page: www.facebook.com/fwscca
Event Times: (starting sooner!!)
Registration: 7:30AM to (8:45AM Hard cut off)
Tech: 8:00AM to (9:00AM Hard cut off)
Drivers Meeting 9:15AM
First Car on course: 9:30AM
*SCCA Regional Annual Tech Stickers Allowed
Standard SCCA run/work assignments will be assigned.
OCTOBER 8th Campout/Cookout!!
https://www.facebook.com/events/2361466760752515/
Saturday evening plans: Outline discuss points to follow
1. A FRIEND of Rosco and Michelle will be supplying enough pulled pork for around 50 guests.
2. This will be pot-luck/donation style (honor system) setup. Meaning, bring a dish or leave a donation and enjoy the evening.
3. The museum closes at 4PM. Our event is set to start at that time with food ready 30-45mins to follow.
4. The museum does not have power. Bring a generator if you are staying the night.
5. We are staying in the parking lot, this is not setup like a camp site. So if you RV, tent, or sleep in a car - come prepared like you are parking at Walmart.
6. Indy region is not bring their trailer last I heard. So movie night would have to be someone in our club with a projector, trailer, and dvd player to put such a thing on. I do not have the items to do this, but if someone does and wants to, please pass the word to me and I will update the event.
7. Adult drinks are allowed at this venue (bases off past events)
8. Space is first come first served. Unless Michelle is camping out, Rosco has reserved parking spot.
If you want to just come out and work a corner, work the bus, work starter, hangout at the gate - please let me know in the comments or send me an email.
If you want to sponsor something to this event, please send me a note at solo@fwscca.com
* Yes, we have loaner helmets.
** If you are bringing children, a minor waiver form must be signed by both parents/guardians, or both must be on site. Google SCCA Minor Waiver Form PDF
*** No high center gravity vehicles allowed, sorry - do not want to watch you roll over your ride.
**** Photographers WELCOME - bring a spotter if you want on course to shoot the action up close.
All payments are taken care of on site - we do not have a pre-pay system in our region.
SHARE!! PASS THIS AROUND!! Don't forget those without facebook and internet!!
COURSE MAP:
Everyone on site must sign SCCA insurance waiver, have a valid driver license to compete,  if under 18 must have minor waiver signed by both parents – contact Jason Massey. for details, Event runs rain or shine.
Contact Info:
Jason Massey - Solo Director
Email: solo@fwscca.com | Phone: (260) 452-7804
WEBSITE: http://www.fwscca.com | FACEBOOK: www.facebook.com/fwscca | Facebook Group: www.facebook.com/groups/fwsccasocial/