About this event
Welcome to the Ohio Valley Region
[Website] [Facebook] [Forum]
If you want to run an event with us, but have no idea how to fill out this form.. DON'T WORRY! We can help you.. email us at OVRSOLOREG@gmail.com and we can help you with the process! If you have a credit from a previous event please email us BEFORE registering.
This event is limited to 150 participants. If we hit that number before the day of the event there will be no walk-up registrations.
If you like to drive hard, then Solo is for you! During autocross competition, drivers compete against the clock as they navigate technical courses. Each driver is given at least three chances to post their best time. It's fast, it's fun, and nearly anyone can afford to participate.
If you'd like to race in the next autocross event, your car and a helmet are pretty much all you'll need to get started. Autocross competition is broken down into a number of classes so that virtually any car can be competitive. So whether you own a Corvette or a Civic, you can be sure you'll have a great time.
If this is your first time, or first season, attending an autocross event, be sure to register as a novice. In addition to competing against other drivers in your class, you'll also be indexed together with all of your fellow novices. This will allow you to compete for the fastest time against both new and experienced drivers. Additionally, registering as a novice for this event (and future events) puts you in the running for the year-end novice championship.
For more information about race dates, location and entry fees, check out the Solo schedule of events and the Solo supplementary regulations. We want to see you there!
We use bar-code scanning equipment, this helps with both accuracy and efficiency, registration now REQUIRES ALL SCCA Members to input your SCCA Member #, and bring your membership card to the event when you check into registration.

***Your SCCA Member#, First & Last Name MUST match your national SCCA Membership exactly***
***IMPORTANT NOTE FOR PARENTS: Minor waivers require signatures from BOTH parents. Minor waivers are required for minors that will be in "hot zones" at the event (i.e. grid, course). Since the shelter at National Trail Raceway is in between hot zones, there must be a minor waiver on file for minors in the shelter area. A separate spectator viewing area away from the hot zones will be marked, which will not require a waiver to be in.
The minor waiver form is available here: http://ovr-scca.org/wp-content/uploads/2020/05/SCCA_Minor_SCCA_Official_1068_09_15.pdf
If you need to have parents sign at separate times it can be done via the Notarized form found here: http://ovr-scca.org/wp-content/uploads/2020/05/SCCA_Minor_SCCA_Official_1068_09_15.pdf

2021 OHIO VALLEY REGION Event Schedule
7:30AM
Site Open
7:30 - 8:30AM
Walk-in Registration
7:30 - 8:45AM
Online Registration Check-in
7:30 - 8:45AM
Tech Inspection Open
8:30 - 9:15AM
Course Open for Walking
8:45AM
Tech & Registration Closed
8:45 - 9:15AM
Mandatory Novice Course Walk and Meeting
9:20 - 9:40AM
Mandatory Driver's Meeting for

ALL Drivers

9:40AM
Drivers report to the Grid
9:40AM
Workers report to Worker Chief
9:45 - 10:00AM
1st Car on Course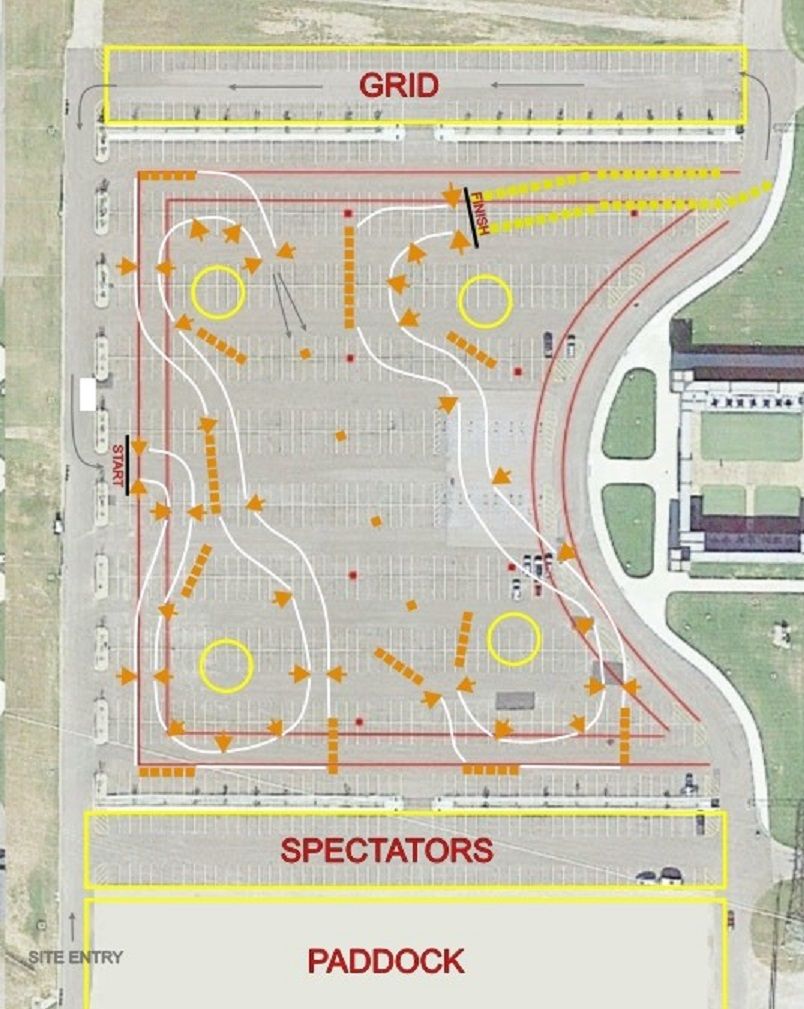 Event requirements
Special Note for 2021 and COVID-19: Our loaner helmet program is suspended until further notice. Due to concerns over our ability to properly sanitize our helmets between users and between events are are suspending the loaner program until further notice. We apologize for any convenience this may cause. You can purchase reasonably priced helmets through places like Amazon. If you have any questions or need some guidance please let use know.
BE SURE TO BRING:
Your driver's license
Your SCCA Member Card (if you aren't a member don't worry about that!)
Cash for the entrance fee and fun runs
A helmet that meets Snell certifications such as SA2010, SA2015, SA2020, M2010 or M2020.

If you do not have a helmet, or have one that does not meet the safety standards referenced above, don't let that stop you from coming out. We have a few loaner helmets available at each event.
If you have a roll cage in your car you must have a SA rated helmet.

Magnetic class name and numbers, or have CONTRASTING painters tape or electrical tape to create your own on site. (Be mindful it needs to be CLEARLY visible from 50'+ away) (Not required for fun events)
Water, and lots of it
Lunch
Sunscreen
Sunglasses
Rain gear
Hat / cap
Folding chair
Tire pressure gauge
Tools, jack, jack stands (if needed)
Paper and a pen
Bug spray
As you will learn, Autocrosses can range from simply a day and a time to hang out with friends to running national events that are very, very competitive. The amounts of money people spend preparing their cars also ranges significantly. At most events, you will see some very well-prepared cars that use special autocross tires (the tires have a softer rubber compound that heats up very quickly, and really sticks to the pavement) to people simply using their ordinary daily commuter street tires.
I know first-hand that it can be extremely tempting to go out and buy some of these go-fast parts, but don't spend money your money now! Do a few more autocross events with your car as-is and get as much seat time as possible.
If you really want to do something to upgrade your car, go out and buy some better street tires after the ones you currently have on your car are worn out. If you intend to participate in high performance driving events in the near future, consider buying an inexpensive extra set of rims for these tires. The best thing you can do to decrease your lap times is to focus on learning as much as you possibly can about race driving techniques.
[Courtesy of www.SCCA.com and www.goaheadtakethewheel.com]
Note: All events require all day participation. In order to keep events affordable and maintain an appropriate level of safety we require everyone to at the full event to fulfill their work assignments. Obviously life emergencies do happen so if you are attending an event and the need to leave early does occur we will manage it accordingly. All times recorded for the day will be dropped in fairness to the other competitors.
Fortress Obetz
Obetz, Ohio
SCCA - Ohio Valley Region - Solo