About this event
MAC will once again be hosting our driving school, intended for NOVICE (less than 1 season experience, no previous autocross school) autocrossers who want to learn more about the sport, how to get started, what to bring, how to prepare, how an event is conducted, how to get the most from your driving experience, and more!


Sunday April 23th - Driving Instruction
Dakota County Technical College
Rosemount, MN 55068
7:30 AM - 4:00 PM NOTE START TIME!
Lunch provided
Registration Fee: $50
Entry Limit: 60 drivers
Schedule:
7:30am - Check in and Registration (Plan to be at DCTC by this time) NOTE: Check in and Registration across the street from DCTC 1367 145th St E, Rosemount, MN 550688:00 sharp - Class room session begins
10 - Tech
10:30-10:55 - Novice Course Walks
11:00/11:15 - First car off!!
12:00 - Lunch
12:15 - Instructor runs
4:00 - Wrap up
Club Contacts:
Event requirements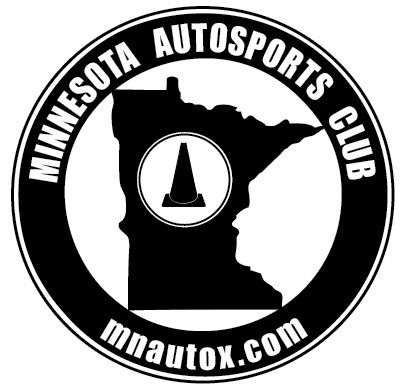 WHAT YOU NEED TO BRING
A valid driver's license
Closed-toe shoes
A car in good mechanical working order (no trucks or SUVs)
A Helmet (SNELL 2010 or Newer)
The car must have seatbelts for both Student and Instructor. Single-seat vehicles are not allowed.
The desire to Learn and have fun!

...and that's it!
Dakota County Technical College
Rosemount, MN
Minnesota Autosports Club