KS & KCR SCCA SOLO MiDiv Presented by R&S/SPS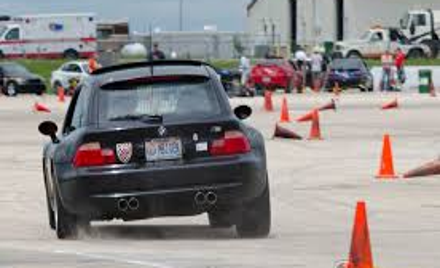 SCCA - Kansas Region
Saturday, May 16 — Sunday, May 17, 2020
Heartland Motorsports Park
,
Topeka

,

KS
Kansas and Kansas City Region SCCA MiDiv Solo May 15th-17th Presented by R&S and SPS
KS Region Event #2 & 3 KC Region Event #3 & 4
Friday, May 15th – Sunday, May 17th, 2020
Preregistration and Prepayment are REQUIRED for divisional events.
You will provide card info now, but will not be charged until AFTER the event.
Heartland Motorsports Park South Paddock Area, Topeka, KS
Thank you for registering for the Friday, May 15th – Sunday, May 17th, Kansas and Kansas City Region MiDiv SOLO presented by R&S and SPS. Kansas and Kansas City Regions look forward to welcoming you to Topeka and Heartland Motorsports Park, the past site of the Solo Nationals.  All 2 day entries include 1 Saturday night dinner.
$85-2 Day Entry
$45-1 Day Entry
$65-Formula SAE 2 Day Entry (must be driving in school's competition car)
$35-Formula SAE 1 Day Entry (must be driving in school's competition car)
$65-2 Day Jr. Kart
$35-1 Day Jr. Kart
$15-Weekend Membership
$12-Additional Saturday Night Dinners
If you have any questions about the event, please contact any of the following:
Event Registrar - Brian Tefft Jr.
Registration closes Wednesday, May 13th at 10 p.m.  NO CREDIT CARD PAYMENT ONSITE!
Event Schedule Friday
Site opens, check-in, tech, and course open for walking from 5:30 pm to 7:30 pm.
Event Schedule Saturday And Sunday
Site opens at 7:00 am. Onsite registration/check in opens around 7:30 am. Please arrive on site no later than 8:00 to get registered/checked in so that you have plenty of time to tech your car, do a course walk, etc. Mandatory driver's meeting around 9:00. First car off around 9:30.
Junior Karts JC class will run as Heat 0, all other Junior classes will run in rotation with the regular classes.  All classes will be ran by heat, run order determined based on event entry.
Saturday night dinner will be served at 6:30 pm at the Museum of the KS National Guard (125 SW Airport Dr., Topeka, KS).
Onsite camping will be allowed on Friday and Saturday night.
Hotel Information
Super 8 Forbes Landing
http://www.forbeslandingsuper8.com/
(785) 862-2222
5922 S Topeka Blvd, Topeka KS 66619
This motel is located just north of HMP and features a complimentary continental breakfast, an indoor swimming pool, whirlpool and has RV parking available.
Choice Hotels
http://www.choicehotels.com/
Topeka has several Choice Hotels. Be sure to use your SCCA discount code (00802155).