Driftless Challenge National Rally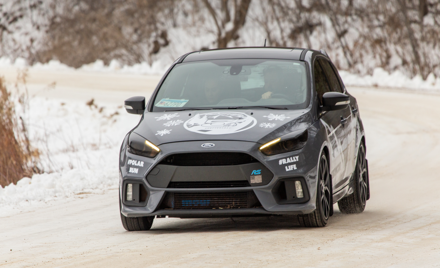 SCCA - Land O' Lakes Region - Road Rally
Saturday, March 21, 2020
Red Wing Country Inn & Suites
,
Red Wing

,

MN
Registration closed March 21, 2020 12:00 PM on March 21, 2020 12:00 PM CDT Registration ends March 21, 2020 12:00 PM on March 21, 2020 12:00 PM CDT Registration opens January 1, 2020 12:00 AM on January 1, 2020 12:00 AM CST Registration runs from January 1, 2020 12:00 AM to March 21, 2020 12:00 PM
2020 Driftless Challenge National Rally
NEWS
Due conflicts. the event has been changed to March 21, 2020. The Headquarters is TBD but will be just South or Southeast of the Twin Cities.
About 
SCCA National Road Rally. About 200 miles of paved and unpaved roads in the Driftless area of SE MN. The Driftless Area is a region in southwestern Wisconsin, southeastern Minnesota, northeastern Iowa, and the extreme northwestern corner of Illinois, of the American Midwest. The region escaped the flattening effects of glaciation during the last ice age and is consequently characterized by steep, forested ridges, deeply carved river valleys, and karst geology characterized by spring-fed waterfalls and cold-water trout streams. This is what m akes the great roads this area is known for.
The rally will utilize a GPS based timing and scoring system and feature an electronic roadbook friendly to newcomers as well as experienced.
The rally will be run in accordance with the 2020 SCCA Road Rally Regulations (RRR) as amended by the MiRally Road Regulations (MiRRR) and the events Additional Supplementary Regulations (ASR). Shortly before the rally you will receive the Roadbook as a PDF. You are expected to print your own copies. If you can't, send us an email and we will print one for you. You will also get an electronic Roadbook as an RBK file. Those using the Rally Rabbit app can load it on their device. The rbk not only shows instructions but manages your mileage, time, speed changes, and any other items needed to follow the course and get good scores.
The MiRally GPS Control system where control timing is done by an iOS or Android device running theBuilt-in Crono app. This app monitors your location using GPS and reports it to a central Timing and Scoring facility in the cloud. The timing points will be essentially Passage Controls. A timed section, usually 2 -5 miles may provide timing points every quarter mile. With 19 timing zones we will approach 200 controls.
These documents are preliminary. Final copies for the rally should be available Jan 15.
ASR https://docs.google.com/document/d/17wigSP1i1TifJc29aLxNgkmev8lTmU-IR5KqMqG3dKw/edit?usp=sharing
MiRRR https://docs.google.com/document/d/18DZ1bkt-CKkSsXq0BoHE0aD00NO1UDr2VHGE-4xGpKo/edit?usp=sharing
Headquarters
Headquarters is the Plaza Inn Suites Hotel in Winona, MN. We should have out own room Saturday for pre and post rally functions.  
Winona is a city in and the county seat of Winona County, in the state of Minnesota. Located in picturesque bluff country on the Mississippi River, its most noticeable physical landmark is Sugar Loaf. The city is named after legendary figure Winona, said to have been the first-born daughter of Chief Wapasha III. Winona is a stop on the famed Amtrak Empire Builder route. La Crosse & Rochester are the nearest airports.
Hotel - Plaza Inn Hotel & Suites. We should have our own room near the adjoining Green Mill restaurant.
Restaurants
Green Mill - attached to the Hotel, known for deep dish pizza. Has an excellent bar as well.