Drift Nirvana - Season Opener
Summit Point
Sunday, March 22, 2020
Summit Point Raceway - Shenandoah
,
Summit Point

,

WV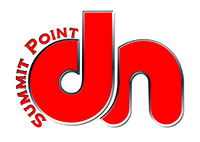 Drift Nirvana on the Shenandoah Circuit 
Load in on March 21, 2020 after 6 p.m. and stay overnight with us!

 
Get ready for another awesome day of high-speed drifting at one of the most exciting tracks on the East Coast!
For the first time at Drift Nirvana, we will offer a new layout at Shenandoah! We will combine elements of Pistol and P-loop to create a new, longer track to challenge our drivers. Bridge course will be consistent with previous events. The Figure 8 box will be available again as well. 
Register online and we will charge your card when you show up. 
$170 for the full Shenandoah experience or $40 for Figure 8 Box only. If you do not pre-register online you will pay $200 + $10 gate ticket for full track, or $60 plus gate ticket for Figure 8 box. 
General info for our events: 
1. All cars must be registered and teched by 9AM, and all drivers must be in the driver's meeting at 9AM.
2. Full body work is required. This includes hood, fenders, and glass (front and rear).
3. Your helmet must be SA2015 or newer and in good condition.
4. Vehicles must have easily visible/accessible tow hooks or straps on the front and rear of the vehicle.
All questions can be answered by reviewing these documents:
FAQ - for answers to questions not found in the Driver's Manual
Interest/Questions/Comments are welcome to driftnirvanasp@gmail.com