1010ths HPDE May 2020 Putnam Park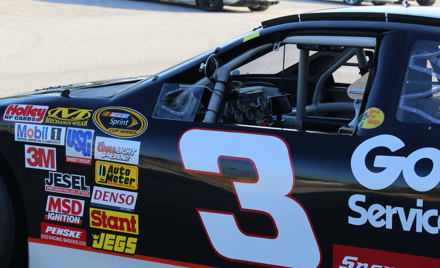 1010ths Motorsports
Saturday, May 16 — Sunday, May 17, 2020
Putnam Park Road Course
,
Mount Meridian

,

IN
    
The 10/10ths Video, What we are about !!

This is a 3 run  group event:     (2.5 hours of track time each day, sometimes more)
Advanced

Intermediate

Novice

$355.00 / One Day
$500.00 / Two Days
Advance Drivers can pass anywhere on track with no point required.  It is a great opportunity to perfect your advanced driving skills in a group that is very fast, very competent and very courteous.
Intermediate Drivers can pass anywhere on track WITH  a REQUIRED point.  It is a great opportunity to begin working on advanced driving skills.  Drivers in this group have much to learn but we offer a safe atmosphere where you can do just that.
Novice Drivers can pass in the straights WITH a REQUIRED point.  Drivers will have both in car and in classroom instruction  with emphasis on safety and learning the basic skills needed for high performance driving.
10/10ths Motorsports believes in Great Sportsmanship as well as the educational portion of the sport.  We want you to be safe, relaxed and have a great time while learning the sport of High Performance Driving.  We give you various on track freedoms to accomplish just that.
___________________________________________________________________
Why 10/10ths Motorsports?
10/10ths Motorsports was conceived out of pure passion for the sport and we have implemented that passion into every aspect of our operation.  We welcome drivers of all skill levels, from the 1st timer to the experienced racer.  We have a group that fits you just right.
MORE TRACK TIME FOR THE $$    10/10ths runs only 3 run groups giving you full 1/2 hour sessions with each group getting 5 sessions.   You simply cannot be the $$ / time spent on track and that is laterally, why you come out and drive, to be on track, not sitting in the paddock.
10/10ths employs a professional staff to ensure you get the very best education and a very well run, safe event.  Kelly Jones from Racecraft1 works with our Novice drivers giving them expert instruction and insight into this sport.  We put a great deal of effort into making sure you have a great day.  We run things on time, are helpful to our drivers in any manner needed. 
What sets us apart:
Great Customer Service.  Very friendly atmosphere.

Great Value for your $$     Our cost per track hour is much less than most groups.

With ONLY 3 run groups, you get 2.5 - 3.0 hours of track time EACH DAY, sometimes more

NO MEMBERSHIP FEES
NO ANNUAL REGISTRATION FEES
NO NOVICE INSTRUCTOR FEES
NO PASSENGER FEES
NO SPECTATOR FEES

Alumni Program lowers cost by 10%     

(LINK to Alumni Sign Up)

 We have a firm belief in Safety First as well as proper education for our Novice Drivers.

Professional Classroom Instruction from RaceCraft1 (Kelly Jones)
Novice Drivers get an instructor and classroom time.  We want you to learn the sport correctly and safely.
10/10ths has partnered with RaceCraft1 and Kelly Jones to give your professional classroom instruction.
We demand great sportsmanship and our drivers always deliver just that.
10/10ths has a group of very talented and very experienced instructors.

We believe in allowing you freedoms on track in a controlled and safe manner.

The ONLY way to learn certain driving skills is ON Track.  We provide you that opportunity.

Our events are professionally run with an emphasis on safety and customer service.
NO Membership fees.
If you want to come out and just drive your car at higher speeds and learn a better feel for the car, 10/10ths is the place for you.
If you want to come out and drive your car to the limit and begin learning and/or practice advanced driving skills, 10/10ths is the place for you.
Drinks provided for all drivers and guests
 Give 10/10ths Motorsports a try, you will not be disappointed !!
Schedule
Which Run Group to Register

 
Flag Safety   (This is a must read for some essential safety information)