Wide Open Wednesday 10/11/2017
Event Requirements
Registration closed October 11, 2017 3:59 PM on October 11, 2017 3:59 PM MDT Registration ends October 11, 2017 3:59 PM on October 11, 2017 3:59 PM MDT Registration opens July 13, 2017 12:00 AM on July 13, 2017 12:00 AM MDT Registration runs from July 13, 2017 12:00 AM to October 11, 2017 3:59 PM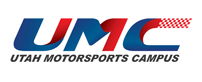 WOW - Laps on Racetrack Cost: $25
Cars are released onto the track strategically. This allows you to drive at whatever speed your comfort level permits, to enjoy your car's abilities and sharpen your skills. Precautions are in place to keep you and everyone else safe; it will definitely be one of the most memorable experiences of your life.
WOW Track Laps Track configuration: WEST
WOW+ (plus) Classroom Session. Laps with Instructor Cost: $65
 Participants are required to download the Tech Form, fill it out and turn it in at the Drivers Meeting on the day of your event. Safety is our highest priority, and it should be yours, too!!
Download Tech Form here: SELF TECH INSPECTION FORM
 You are responsible to ensure that your car is safe for the sake of yourself and other participants.
WOW+, also known as 'WOW Plus,' does NOT include standard WOW. You may add standard WOW as an option during registration for an extra $30.
WOW Plus is for anyone 16 and older with an interest in auto racing (and valid driver's license). WOW Plus includes a classroom session
WOW Plus uses the opposite track of the normal WOW
Sessions will start on every half-hour beginning at 5:30
Three Sessions available; 5:30 to 6pm, 6 to 6:30pm and 6:30 to 7pm
A maximum of 10 students are allowed per session
Each session includes:
Classroom instruction (20 min)
On track lapping with qualified instructor (20 min session)
WOW+ Track configuration: EAST
 AUTO-X only: Timed laps on Autocross Course: Cost $10  
Autocross is a timed course with lots of turns and cones.
Run unlimited laps on the road racing track and the autocross course, or at least until you run out of gas!
Combination Package: WOW and WOW+  $75 
Helmets
All UMC OTD participants are required to wear an approved helmet while on track.
Car helmets (SA) must have DOT/SNELL ratings. Helmets cannot be older than 2005. Dirt bike/Motorcycle helmets (M) will not be allowed. (The SA standard requires a flammability test; the M standard does not.) If you do not have a helmet, you can rent one from us for $35
Registration closed October 11, 2017 3:59 PM at October 11, 2017 3:59 PM MDT
Registration closed
Registration opens July 13, 2017 12:00 AM at July 13, 2017 12:00 AM MDT
Registration closed