About this event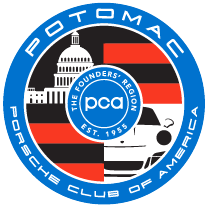 Annual VIRGINIA HIGHLANDS TOUR - Warm Springs, VA
21-23 July 2023
Are you ready for The Inn at Gristmill Square?
This Driver's Tour is akin to a rite of passage, or annual pilgrimage. For those who have done it, a life of color, riches and fulfillment. For those who have not, a life wearing beige, half empty glasses and endless buffering on Netflix. Here's what you need to know:
THIS IS A DRIVERS TOUR. It's a solid 2+ days of spectacular VA country roads driving. On Friday and Saturday, we will be driving scenic and every-turning, winding roads in central VA for six hours each day. While our quaint hotel and delicious dinners are fabulous, the true star of this trip is the driving. You will be riding on some of the best country and less travelled roads in all of Virginia. Your Porsche is tailor-made for this trip.
The registration fee is $230 per person which covers:
Gourmet group dinner at the Hotel on Friday night featuring a range of appetizers, assorted salads, and buffet of Rib Roast, Chicken Breast, side dishes and their famous home made Chocolate Cake and famous Sour Cream Maple Cake - YUM!).

Bluegrass band live music Friday night at the hotel during our dinner

Picnic lunch on Saturday (choice of sandwiches or power bowls)

Group tips for staff at the hotel and a souvenir.
The fee will be collected from confirmed registrants 3 weeks prior to the event.
Overview:
Friday, July 21

: Haymarket area, VA. Meet 9:30am. We will head out after a group briefing, driving mostly back roads by way of the Shenandoah and George Washington National Parks. Arrive to Warm Springs, VA by @ 430/5 pm. After you check-in, take a respite in your room or cool off in the hotel's beautiful outdoor pool.
Saturday, July 22

: Warm Springs, VA to a 6 hour drive through Bath and Alleghany counties in westernmost Virginia. Tour includes Cranberry Mountain Nature Center, Cass Scenic Railway, Ingalls Field and Airport Road (Virginia's "Teeth of the Dragon.") On previous tours, some passengers have chosen to take advantage of local spas and town activities during the day on Saturday, while Drivers head out to enjoy a good day in the saddle.

Dinner at several different places nearby is self-organized and paid separately (we will have recommendations.)
Sunday, July 23

: Warm Springs, VA to home. No plans. Leave when you want, however you want. Bath County Art show is going on – wonderful local, national, and international art.

https://www.bathcountyarts.org/artshow
Hotel:
We have 18 rooms reserved at the historic, Inn at Grist Mill Square, Warm Springs, VA. ONLY WHEN YOU HAVE A CONFIRMED PLACE ON THE TOUR can you book your Hotel Room. Booking is done through the hotel website directly using the approved Tour Booking Code in the Confirmation Email.
You may wish to stay at another nearby hotel. We can recommend The Homestead Resort Hotel. https://www.omnihotels.com/hotels/homestead-virginia You may book your accommodation at The Homestead at anytime. We have no arrangement with them.
If this Tour is for you, Register Now! We are limited to 18 cars. Registrations fill up fast. Places are filled strictly on a first-come basis.
NOTE: To ensure there is room for many PCA members to enjoy this tour or the Charlottesville Weekend Getaway trip earlier in July, we will only admit you to one of the two weekend trips. You can register for both, but you will only be accepted to one, based on the date and time of your registration. So if your preference is VA Highlands, be sure to register first for this trip, vs. Charlottesville.
Your host,
Leroy Mills
Event requirements
APPLICATIONS/ACCEPTANCE
This event is strictly limited due to size of the Hotel (18 rooms) and the ability to lead cars safely (18 max). Register early.
PCA Potomac Drive & Dine rules will be followed for the safety of all participants. (Discussed at the Driver's Meeting before we leave). Watch the website for revisions.
We will notify you of your status by email. You are responsible for updating your profile in the MotorsportReg.com website to include your current contact information.
We initially list all registrants as "New" for this event. We will change your status to "Confirmed" as soon as possible. We will provide formal notification of acceptance into an event by email prior to an event. If you haven't received any notification, check the MotorsportReg website for your status.
IF YOU CAN'T PARTICIPATE, IT IS YOUR RESPONSIBILITY TO CANCEL.
CANCELLATION
Cancellation must be made no later than two weeks prior to the event, to get a full refund. If you cancel within two weeks of the event, you will be issued a refund only if we can fill your spot from someone on the wait list.
If you must cancel, please be courteous and cancel as soon as you can in order to allow others from the waitlist to attend.
PAYMENT
PCA Potomac accepts only credit cards for payment. You are responsible for maintaining VALID CREDIT CARD INFORMATION in your profile.
Payment will be requested from your designated credit card 3 weeks prior to the event.
Billing problems result in notification by email with limited time to resolve the issue due to the short billing period. If the issue is not resolved, we may cancel you from the event.
Credit card and billing information uses secure connections and is protected by MotorSportReg.com. You are the only person who has access to your card number. We only see the last four digits for billing purposes.
The Inn at Gristmill Square
Warm Springs, VA
PCA - Potomac, The Founders' Region - Drive & Dine
More events from this organizer