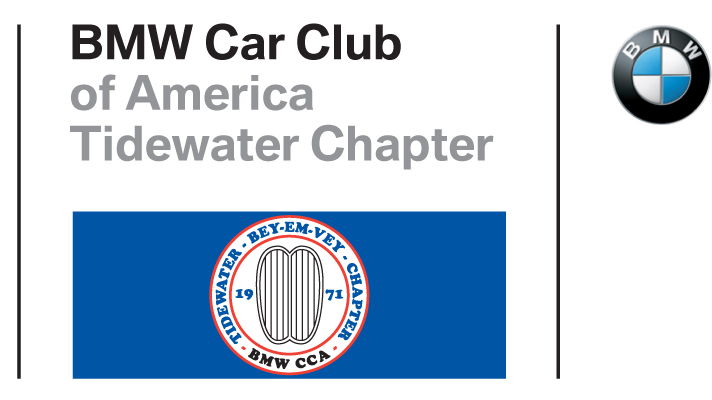 About this event


Join us for this fun event as we learn from the best driving instructors and put our skills to the test, whipping around the track in M2s, M3s and M4s!  This event will be at the BMW Performance Center in Spartanburg, SC on  Saturday, June 9, 2018 and we'll be driving their M cars.
Space is limited; only the first 32 registrants will be able to participate; driving registrants must be either members of the Tidewater BMW Car Club or family of a club member.  Only $800 for a full day of training and track time. 
When registering, you. can order lunches for your non-driving guests; guest lunches will be $30 (driver lunches will be provided).
We are also making arrangements through BMW to reserve a block of rooms at a nearby hotel for the evening of June 8, 2018; we're also, looking at traveling down to the Performance Center in a group -- we'll send an EMail to all registrants when those details are finalized 
Don't delay, registration opens on Sunday, January 28, 2018.
Event requirements
Your credit card will be charged when you register and you will receive an EMail receipt at that time.  If you must cancel for compelling reasons, please contact Registrar MotorSportReg and provide your situation information. 
We appreciate your understanding.
BMW Performance Center
Greer, SC
More events from this organizer