THSCC Autocross - Novice School & Points Event #1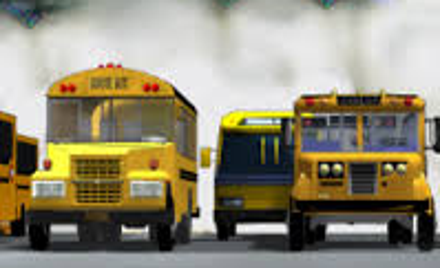 Tarheel Sports Car Club
Saturday, Mar 2 — Sunday, Mar 3, 2019
Danville Regional Airport
,
Danville

,

VA
Registration closed March 3, 2019 9:15 AM on March 3, 2019 9:15 AM EST Registration ends March 3, 2019 9:15 AM on March 3, 2019 9:15 AM EST Registration opens January 19, 2019 8:00 AM on January 19, 2019 8:00 AM EST Registration runs from January 19, 2019 8:00 AM to March 3, 2019 9:15 AM
Information
THSCC proudly hosts our Annual Novice School and our 1st  points event of 2019 at Danville Regional Airport, March 2nd and 3rd. Novice School is a safe place to learn how to drive your car at it's limits. For many, autocross is the gateway to motor sports. You will be paired with an experienced instructor who will evaluate your skill level and teach you the basics of autocrossing. You will gain six months to a year's experience in one day. Our goal is to maximize seat time so that you will learn by doing. Our lunch break will provide an opportunity for you to engage in discussions with our Novice Coordinators George Paraskevas, Bart Craig, and Rob Keehner. You will also get to ride with instructors, some of whom are nationally competitive autocrossers. Lunch will be provided for the Novice School day only.
If your car is in good general condition, you will find that autocrossing is not too stressful on it. There are plenty of cars that have been autocrossing for a decade or more. You will notice that there will be greater tire wear. Novice School participants will receive a notice from us prior to the school. If you have any questions about the school, please contact us at "axnovices@thscc.com".
Now that you've been to school it's time to test you newly acquired skills against those with experience at THSCC Points Event #1 on Sunday, March 3rd. If you're an old hat at autocross, we want to see you there as well. Danville Airport is one of our favorite sites. We are provided with a retired runway and taxiway with the flexibility for many creative configurations. We usually use the big high thrills sweeper between the taxiway and the runway followed by a variety of segments, a 180 degree turn around at the end of the runway, then we fill the length of the runway with yet again more challenging segments. Our typical course will be 45 to 55 seconds long.
We have a web site, THSCC.COM, that will be very helpful at getting you ready for this event. Select the "autocross" tab to find everything that you need to know for an autocross event such as what to do, which class you should sign up for, and directions to the site. You will find classes and numbers that you can print by selecting "forms". Novices only need to print the "NOV" class, not the actual car's class. Remember to bring tape to post your class and number on each side of your car. A mandatory instructional novice walk will start promptly at 8:45AM. Please have your car ready and be there on time.
Please note that preregistration is mandatory for our novice school event to give enough time for instructor/student pairings; late registration is NOT available for Saturday's event.
Check out some videos of the previous events to get an idea what this event will be all about:
Registration
Novice School (Saturday only):  $45 (Novices who preregister for both days get a discount on Sunday's entry fee)
Novice School and Points event: $70
Points event Members (Sunday only): $30
Note: You may register on site at the Sunday points event for an additional $10 fee. Remember, NOVICE SCHOOL on Saturday is preregistration only.
We encourage you to prepay online through the secure MotorsportReg website. Payment is deferred and accounts will not be charged until registration closes, so if you register and find out that you can't make it please cancel your registration prior to registration closing and you will not get charged. If you prefer to register at the event, you will be charged the increased day-of registration fee.
If you would like to redeem an event voucher (i.e. Season Passes or Event Passes) please register normally online and then email the registrar registrar@thscc.com and your registration will be modified accordingly.
Novice School  Updated Schedule (Saturday)
GATES OPEN: 7:30 AM (Please get there on time!)
CHECK IN: 7:30-8:00
CHECK IN: 7:30-8:00
TECH TUTORIAL: 8:00-8:10
TECH: 8:25-9:00
UNGUIDED COURSE WALKS: 8:30-9:00
DRIVERS MEETING: 9:00-9:15
CONE RULES SEMINAR and (Q&A): 9:15-9:25
GUIDED NOVICE COURSEWALK: 9:25-9:50
ALL CARS TO GRID/WORKERS ON COURSE 9:50-10:00
MORNING SESSION #1: 10:00-11:00
MORNING SESSION #2: 11:15-12:15
LUNCH: 12:15-12:45
INSTRUCTOR RIDES 12:45-1:15
AFTERNOON SESSION #1: 1:30-2:30
AFTERNOON SESSION #2: 2:45-3:45
WRAP UP: 3:50-4:00
Event Schedule (Sunday)
| | |
| --- | --- |
| Gates Open | 7:30 AM |
| Tech Inspection | 8:00 - 9:00 AM |
| Registration Check-In | 8:00 - 8:45 AM |
| Novice Walk | 8:45 AM |
| Drivers' Meeting | 9:30 AM |
| First Car Off | 10:00 AM |

If you have any questions please contact us at autocross@thscc.com .