About this event

ULTIMATE PORSCHE SHOWCASE
at the
12th Annual Bentley Scottsdale Polo Championships
WestWorld of Scottsdale's Polo Field -
16601 N Pima Road, Scottsdale, AZ 85260
Saturday, November 4, 2023
PORSCHE SHOWCASE from 9:00 AM to 4:30 PM
(Polo Event from 9:45 AM to 8:00 PM)
Join us for a day of Porsche excellence at the Bentley Scottsdale Polo Championships -
America's MOST ATTENDED POLO EVENT!
Visit https://thepoloparty.com/ for more details

Enter your Porsche, and as an AZPCA member you'll be a VIP at a Signature Event Showcasing the Porsche Marquee!
This will be an unforgettable experience that promises to satisfy all of your senses: horses, horespower, dance, dine, fashion shows, live music and more.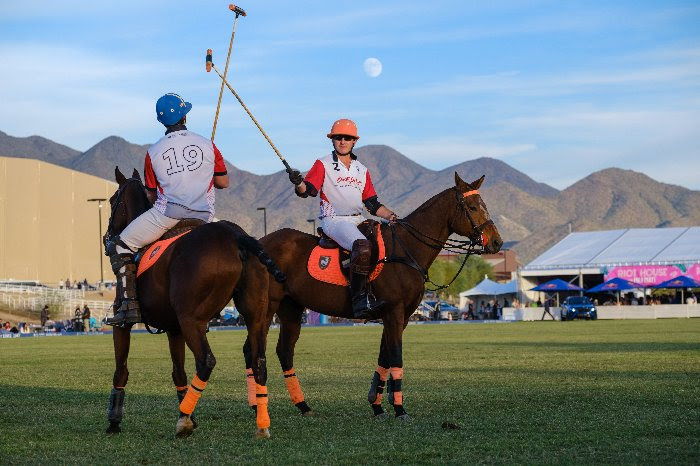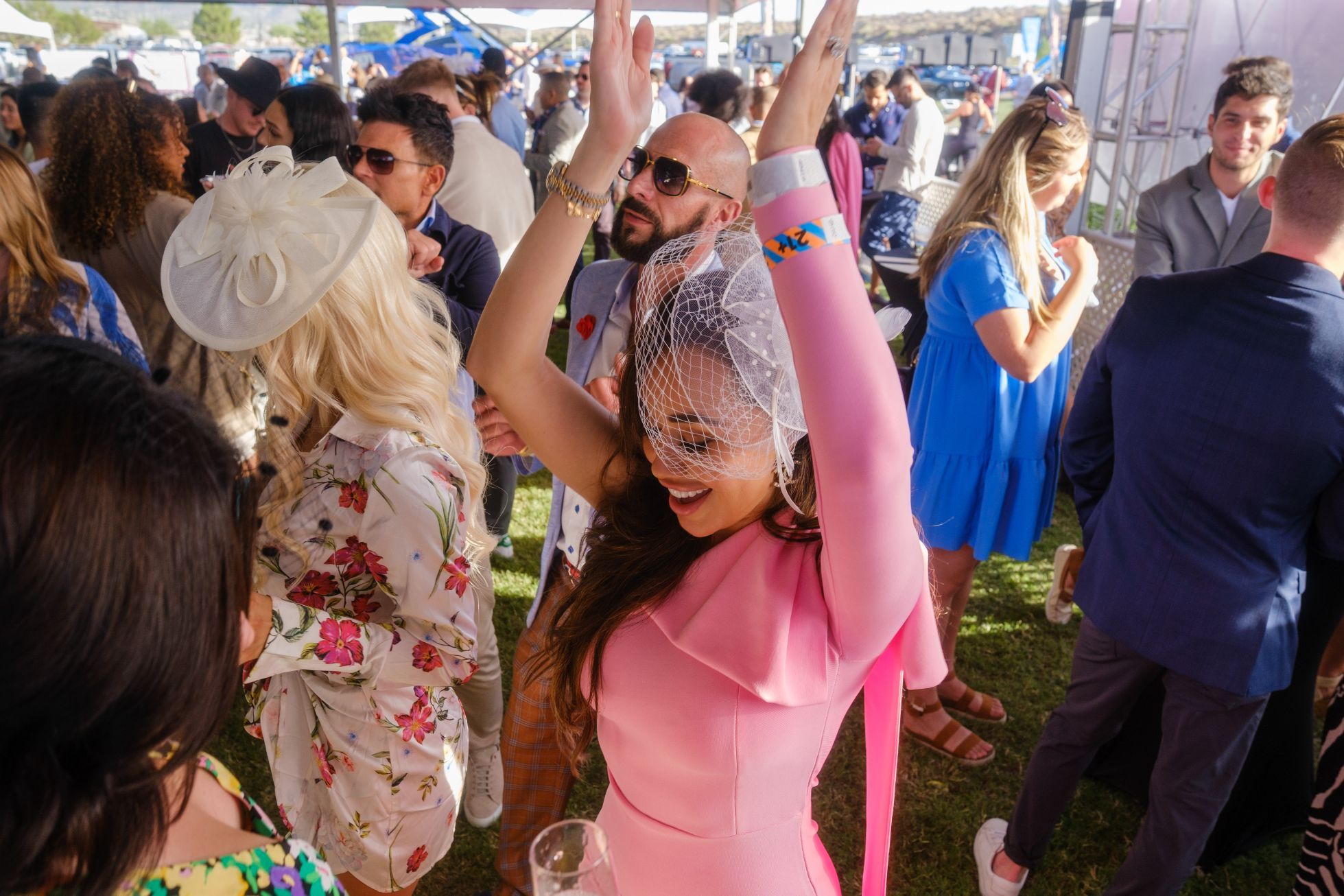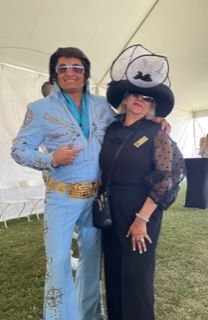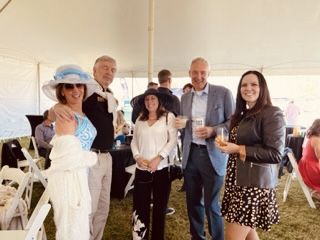 Clearly Elvis shows up for all the beautiful ladies!
The Porsche Ultimate Showcase is a Show and Shine (not a concours).
No extensive vehicle prep is necessary, wear your finery as you prefer. Winners get awards based solely on the best vehicle appearance or 'EYE CANDY POP'

Best of all by entering your car in the showcase, you'll receive 2 VIP Passes plus rockstar Parking
**a $540 value in return for entering your vehicle in the Exclusive Porsche Showcase**
all for only the $25/car AZPCA entry fee!
60 AZ PCA Member's Porches will compete for best exterior appearance "POP"
Registration cost is $25.00 per car, non-refundable
***NOTE: Registration CLOSES 10/01/2023 so sign up NOW delay**
AWARDS will be presented at 4:00 PM for First and Second Place Winners in Four Divisions, plus a People's Choice Best of Show and a Judges Choice Best of Show
**must be present to win & will be judged solely on Presentation...POP...Eye_Candy Appeal **
356 / Antique / Unique (regardless of year)
Air & Water Cooled (1998 and prior)
Early Water Cooled (1999 - 2010, includes 996 & 997)
Modern Water Cooled / Electric (2012 - Present)
CAR SHOW DETAILS
When you enter a Display Car (required even as a judge or to assist in placing) you will receive:
Two ENTRY ONLY Tickets to Molina VIP Tent [Value $210/Ticket] plus Free Inside Parking & parking experience [Value $120] - ALL for participating in the Porsche Only Showcase and the $25.00 fee (which covers trophies)
If you want a guaranteed seat or table, 10% Discount
Note: Reserved seating and tables for 4 or 8 people are available in the Molina VIP tent for purchase. Purchased tables may be shared on rotation with any number to guarantee reserved seating. One PORSCHE ONLY table will be available in the VIP tent on a 1st come 1st served basis
If you optionally elect to team up with others informally, only one person will reserve the table for 4 (or 8) that can be used among more as those at the table 'rotate between the available seats, Porsche musical chairs
' if you want a reserved table, gather all of those who will be at the table and identify 1 person to reach out to Frank Grimmelmann at fgrimmelmann@gmail.com who will provide only that individual with registration instructions necessary to receive the 10% reserved table discount
Plan to bring chairs (near your car) if you don't have reserved seating within the VIP tent.
Judging will be solely based on exterior POP [you don't need to overly prep the car]
Winners will be announced & introduced to all in attendance at 4:00 PM. Over 12,000 expected to attend who will see your winning Porsche!
Location Specifics: Ultimate Porsche Showcase Registered Participants will be provided with specific instructions on where to meet the week prior to the event to stage the morning of the event at a location close to the Westworld Event Site. You will be required to check in with the event organizer, sign necessary waivers and will then receive a VIP Molina Ticket for yourself and a passenger at that time. We will then proceed in four designated groups to enter the event as a caravan in advance of your placement by AZPCA volunteers in the designated and fenced Showcase area. [THOSE ARRIVING LATE WILL NOT BE ABLE TO PARTICIPATE IN THE EVENT DUE TO SAFETY REASONS, NOR WILL YOU BE ELIGIBLE TO RECIEVE YOUR VIP TICKETS SINCE WE WILL HAVE NO WAY TO GET THEM TO YOU]
REGISTRATION EVENTS
SATURDAY, NOVEMBER 4, 2023
9:00 pm - 4:30 pm - Ultimate Porsche Showcase
Location specifics - TBD fill in here
**************************************** VOLUNTEERS NEEDED !! ****************************************
If you are interested in volunteering a few hours the day of the car show, please contact Frank at fgrimmelmann@gmail.com or 623-910-9838
NOTE: Event Registration ends October 1, 2023. No entries will be accepted after this deadline.
Event requirements
Registration closes at 8:00 PM October 1, 2023. Your registration status will be confirmed by email. Payment is by credit card only and will be billed at the close of registration. You may cancel or change your registration selections up to close of registration.
Registration steps on MotorsportReg.com:
Complete your personal and car information during the MotorsportReg.com login process (you can log in with the same account that you may have used previously).
Select options to enter your Porsche in the Porsche Showcase, in one of the judged catagories. Be sure to read all explanatory notes to ensure your registration is accurate.
Make your payment (your credit card will not be charged until registration closes October 1, 2023).
If you sign up please show up since many others would like to participate in this spectacular event.
We look forward to seeing you at the Ultimate Porsche Showcase!
If you are interested in volunteering a few hours the day of the car show, please contact Frank at fgrimmelmann@gmail.com or 623-910-9838.
Westworld of Scottsdale Polo Field
Scottsdale, AZ
More events from this organizer