Sunrise to Paradise Tour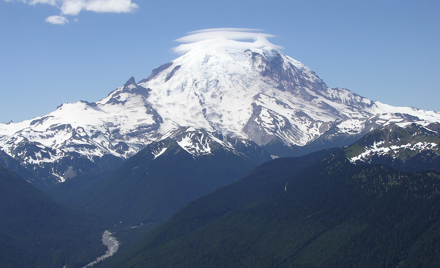 PCA - Pacific Northwest Region - Tours & Social Events
Saturday, August 11, 2018
Registration closed August 6, 2018 11:59 PM on August 6, 2018 11:59 PM PDT Registration ends August 6, 2018 11:59 PM on August 6, 2018 11:59 PM PDT Registration opens June 28, 2018 8:00 AM on June 28, 2018 8:00 AM PDT Registration runs from June 28, 2018 8:00 AM to August 6, 2018 11:59 PM
READ THIS WHOLE OVERVIEW BEFORE REGISTERING!!  This is UPDATED information!
This tour replaces the previously scheduled multi-day tour to Winthrop and on to Osoyoos, BC.
How about a summer drive around Mt Rainier to enjoy some gorgeous scenery as well as some fantastic driving roads?!  We will assemble at the Black Diamond Bakery and proceed down Hwy 169 towards Enumclaw to get down to Hwy 410 and then proceed to Crystal Mountain Blvd for a quick up and back down in order to use the restroom facilities at Crystal Mountain. We then continue to the turn-off to Sunrise on Mt Rainier's northern side and take the 15 mile winding road up to the facilities there for a second rest stop.  Then, it's back down the mountain and on to the south side of Mt Rainier and up the beautiful twisting 21 mile drive up Stevens Canyon Road to Paradise for lunch.  Since Paradise is extremely busy in the summer, lunch will be on your own and could include a picnic lunch you bring or in the Paradise Inn restaurant if the wait isn't too long.  There will be a forest ranger talk at 2:30 while we're up there explaining the history of Paradise Inn.  All in all, it should be a great day around Mt Rainier!  Notice:  you need to be flexible on this tour because if the weather looks bad on August 11th, we're going to postpone the tour until the weather looks better, like the following Saturday, August 18th, since there is no use being on Mt Rainier if you can't see anything!!
Note:  if you want to eat breakfast at the historic Black Diamond Bakery, you MUST be there at 7 AM when they open of you will not be finished in time for the 8:30 AM driver's meeting!
Note again the caveat about postponing the tour until the following Saturday if the weather looks bad on Aug 11th!