Sunrise to Paradise Tour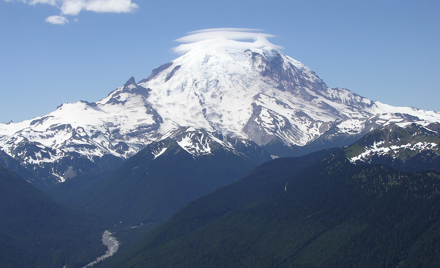 PCA - Pacific Northwest Region - Tours & Social Events
Saturday, August 11, 2018
Registration closed August 6, 2018 11:59 PM on August 6, 2018 11:59 PM PDT Registration ends August 6, 2018 11:59 PM on August 6, 2018 11:59 PM PDT Registration opens June 28, 2018 8:00 AM on June 28, 2018 8:00 AM PDT Registration runs from June 28, 2018 8:00 AM to August 6, 2018 11:59 PM
READ THIS WHOLE OVERVIEW BEFORE REGISTERING!!
This tour replaces the previously scheduled multi-day tour to Winthrop and on to Osoyoos, BC.
How about a summer drive around Mt Rainier to enjoy some gorgeous scenery as well as some fantastic driving roads?!  We will assemble at the Auburn Outlet Collection Mall and take some back roads to get down to Hwy 410 and then proceed to the turn-off to Sunrise on Mt Rainier's northern side and take the 7 mile winding road up to the facilities there for a rest stop.  (Who knows, we might take a short up and back on Crystal Mountain Blvd just for the fun of it along the way before Sunrise!)!  Then, it's back down the mountain and on to the south side of Mt Rainier and up the beautiful twisting Stevens Canyon Road to Paradise for lunch.  Since Paradise is extremely busy in the summer, lunch will be on your own and could include a picnic lunch you bring or in the Paradise Inn if the wait isn't too long.  All in all, it should be a great day around Mt Rainier!  Notice:  you need to be flexible on this tour because if the weather looks bad on August 11th, we're going to postpone the tour until the weather looks better, like the following Saturday, August 18th, since there is no use being on Mt Rainier if you can't see anything!!
So, here is the kicker for this tour--you have to buy a Mt Rainier National Park Pass in order to get to Sunrise and Paradise areas.  A pass that is good for seven (7) consecutive days per car, not per person costs $30!  It will be good for both Sunrise and Paradise areas.  If you happen to already have an all-inclusive National Park pass, then you're in luck.  For seniors, they used to cost $10 and are lifetime passes.  That was until last year.when they went up to $80 (!).  An annual pass is now also $80 for non-seniors.  So, bottom line, you're either one of the lucky ones who already have a pass or it will cost you $30 to participate in this tour.
Also, the ONLY place you can buy the $30 pass is at the entrance points.  I am trying to find out if they have a separate line for people who already have passes to help speed things up.  Anyway, keep this in mind if you register for this tour!!
The park rangers hold talks about the history of Paradise Inn and there is a history of Mt Rainier movie that runs every 30 mins at 15 and 45 minutes past the hour.  The rangers said they aren't staffed to give us our own private presentation.  So, plan to eat at Paradise if the wait isn't too bad or plan to take your own picnic lunch along.
Note again the caveat about postponing the tour until the following Saturday if the weather looks bad on Aug 11th!