About this event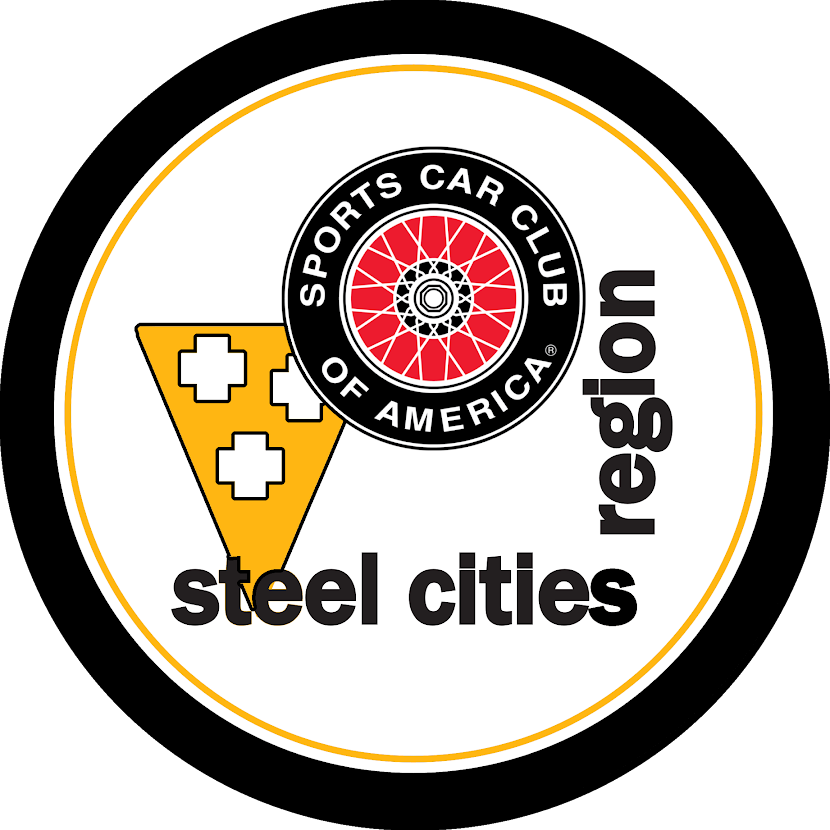 Solo (Autocross) is the most accessible motorsport around! All you need is a driver's license, a car, and $40-$55. Push you and your car to the limit with no more risk than you having driving on a public road!
Registration Closes at 8pm the day before the event. Don't forget to sign the e-waiver in advance to get onsite. Don't forget to do your Virtual Drivers Meeting before the event!
On-Line Registration Fee:
SCCA Member - $40
Non-SCCA Member - $55
Timetable of Events:
7:30am - Site Opens
8:30am - 9:30am - Tech is Open (Registration Check-in done via Tech)
8:30am - 9:40am - Course is open for walking
9:10am - Intermediate Walk at Starting Line
9:20am - Novice Walk at Starting Line
9:45am - Heat 1 Cars to Grid
10:00am - 3:30pm - Competition Runs
Directions:
Paddock is located in the space across from the new Administration building (unless listed otherwise). Please DO NOT PARK near the karting building as this space is reserved for karting customers.
If you are arriving with your vehicle on a trailer, you are welcome to unload your car in paddock along with anything you might need to access quickly for the day, but we ask that you park your truck and trailer in the area between the VDA and the south paddock. You'll make a left at the intersection to get to this area instead of making a right to get to paddock. You should see the access roads off to your left you can use to find a spot.
Guests arriving for the day are not permitted to park near the karting building, as this space is reserved for karting customers. Please have them park near the campers or in the space between the VDA and the south paddock. Like others, they are permitted to offload what they might need for the day, but we will ask them to move their vehicles
When You Arrive:
Tech - After car preparation (no loose objects, numbers on car, helmet in car), please drive through the "tech" line which is located near the grid or trailer. A tech worker will assist in having your car and helmet inspected. If you have a co-driver, have them come along with you with their helmet. If you do not have a helmet, Pitt Race has rentals for $10 at the Pro Shop onsite

Waivers/Check-In - There are also workers in the "tech line" that will check you in and have you sign a waiver. You will not need to come to the trailer to check-in, this is done as part of tech.
Course Walks - There will be an announcement in the morning once the course is open for walking. There are also guided intermediate (9:10am) and novice (9:20am) walks in the morning as well. If you are a novice, you MUST attend the novice walk as they will go over some key items such as course and safety etiquette.

Driver's Meeting - There will be a brief driver's meeting around 9:30 to 9:40 to cover important updates (including any changes to logistics, such as work assignments), and safety items.
Event Logistics:
Run and Work Assignments - Steel Cities events operate in an AM/PM format and typically have 3 heats in both AM and PM.

This means that you will drive, work, and rest in the AM and drive, work, and rest in the PM. The rotation of this will be dependent on each specific heat. Everyone who runs also works to keep costs down.
Run/Work order is posted online at stcsolo.com overnight before the event.
Steel Cities does 3 runs per heat in the morning (4 if you're a novice), and 4 runs per heat in the afternoon (weather and time permitting) for a total of 7 (or 8 if novice) runs

Grid Assignments

There are assigned grid spaces which you can also find on stcsolo.com; the grid cones (green) are numbered
Once you have completed each run, please return to your grid spot

After Driving

Once you are done running, please park your car in paddock and report to your work assignment, which is also posted on stcsolo.com; if you have questions, ask and someone will help you
There is not a break between the AM/PM session; after the 3rd heat is completed, 1st heat drivers will report to grid

Living Timing and Radio

There will be announcements throughout the day regarding heat changes and post-event activities via the PA and FM Radio 88.7
Live timing results are also available at stcsolo.com
Refund Policy:
Cancellations prior to the close of registration will be issued a full refund. If you need to cancel your registration after the 8pm deadline, you must contact the registrar before the event begins to be issued a credit for a future event this season.
Course Map (if available):
Subject to change
Pitt International Race Complex
Wampum, PA
SCCA - Steel Cities Region - Solo