Southern Tech at GMT Racing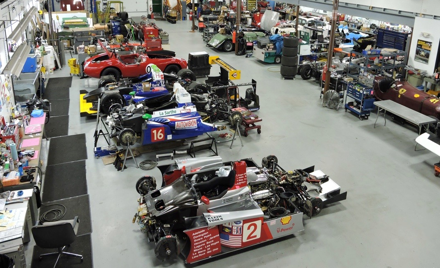 VSCCA
Saturday, March 14, 2020
Event Cancelled!
Southern Tech at GMT Racing, Newtown, Connecticut
Saturday, March 14
Cost per person:  $25
Use your credit card and the charge will not go through until the weekend of the event and you will not be charged credit card fees!
The season approaches and we have some great talks planned at GMT Racing.  If you are a do it your-selfer you'll want to hear:
JR Mitchells talk on pre-season prep.  

A talk on trailers.   How much attention does your trailer get – next to none, maybe?  You'll want to hear this talk so you can make sure to arrive at the track in good order.  

Joe Curto, the master of carburetors, is planning on joining us for an informative session on the ins and outs of those devilish devices on which so much of our track time depends.  

We'll also have an fun auction so if you have any books, parts or memorabilia you'd like to bring with proceeds going to the club please do so.

All this, lunch and a look around the great selection of cars in the GMT shop.
Schedule:
 10-11 Check in and see the shop

 11-12  Joe Curto presentation and Q&A

 12-1 we'll break for lunch

 1-3 Trailer and pre-season prep, fun auction
For more information contact JR Mitchell at gmtracing@aol.com or call 203-270-8441
Event Entry: $ 25
Southern Tech at GMT Racing, Newtown, Connecticut
Saturday, March 14
Cost per person:  $25
Address:
GMT Racing
16 Commerce Road
Newtown, CT 06470
If you have not used motorpsortreg.com before please click here for video instructions on how to set up an account: New MSR account set up
If you have a motorpsortreg account but have not used it for a vscca event please click here for a video:  Existing MSR accounts for VSCCA