About this event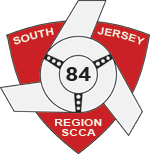 SJR SCCA Time Trials & Track Days
Welcome to South Jersey Region SCCA 2nd annual Autumn Track Attack
Time Trials Event
Time Trials Event will consist of a 20 minute practice session, a track sprint and two 20 minute timed lapping sessions.
Practice session lap times will dictate timed session grid orders. 
There will be a run groups for Novice TT, Intermediate/Advanced TT & open wheel TT
Transponders will be needed for this event and will be available to rent if you don't have one.
If you have your own, it must be MyLaps compatible.
Entry Fee - $325
Early bird $300 (Must register by 10/1/20)
Track Sprint Only
Event is 5+ timed runs on a closed section of NJMP Thunderbolt.
Time trial sprint events are a timed point A to point B  race on a closed section of the track with a standing start/flying finish and no cones. Each car is sent one at a time. There are novice classes and classing allows anything from street cars to race cars! It allows you to experience corners and speeds you wouldn't experience on lapping sessions and help you master parts of the track you might be struggling with.
Entry Fee - $120
Early Bird - $100 (Must register by 10/1/20)
Track Day/HPDE
Track day option is three 20 minute lapping sessions. These sessions are untimed and not competitive. They are designed to have fun and improve your performance driving abilities. Classroom training and instructors are available.
Add the time trials sprint to your track day for just $25!
Entry fee $250
Early bird $225 (Must register by 10/1/20)
All You Can Eat
The All You Can Eat option gets you the Full Time Trials entry with Track Sprint and all 3 sessions of the Track Day for maximum track time!!
Entry Fee - $400
Early Bird $380 (Must register by 10/1/20)
Credit Cards will be charged immediately. No charge for refunds.
Join the South Jersey Region Time Trials & Track days on New Jersey Motorsports Thunderbolt Track.  Detailed participation requirements are contained in the event Supplemental Regulations.  By entering this event the participant acknowledges that they have read and understand the "supps" and agree to abide by them. 
Insurance is not required for this event, but is recommended.  SJR SCCA does not endorse any particular insurance vendor.
If you have any questions or need assistance registering for the event contact the Track Events Chairman, Joshua Kuehne, JoshuaKuehneSCCA@Gmail.com
Time Trials Classing Information
Print and fill out the Tech Sheet   and bring it to the event.
Event requirements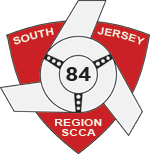 Tentative Schedule of Events (Subject to change based on entries and day of event incidents)
Sunday, October 25th 2020
7:00 - 10:00 AM Registration Open - Classroom
7:00 - 9:00 AM Tech Open - Garage
8:00 AM Mandatory Driver's Meeting – Classroom or Garage
9:00 AM Track Day - Intermediate/Advanced (20 min.)
9:25 AM Track Day - Novice/Intermediate (20 min.)
9:50 AM Time Attack - Open Wheel practice (20 min.)
10:15 AM Time Attack - Intermediate/Advanced Lapping/Practice (20 min.)
10:40 AM Time Attack - Novice/Intermediate Lapping/Practice (20 min.)
11:05 AM Track Day - Intermediate/Advanced (20 min.)
11:30 AM Track Sprint
1:05 PM LUNCH BREAK – approx.
2:05 PM Track Day - Novice/Intermediate (20 min.)
2:30 PM Time Attack - Open Wheel Time Attack Session 1 (20 min.)
2:55 PM Time Attack - Intermediate/Advanced Time Attack Session 1 (20 min.)
3:20 PM Time Attack - Novice/Intermediate Time Attack Session 1 (20 min.)
3:45 PM Track Day - Intermediate/Advanced (20 min.)
4:10 PM Track Day - Novice/Intermediate (20 min.)
4:35 PM Time Attack - Open Wheel Time Attack Session 2 (20 min.)
5:00 PM Time Attack - Intermediate/Advanced Time Attack Session 2 (20 min.)
5:25 PM Time Attack - Novice/Intermediate Time Attack Session 1 (20 min.)
6:20 PM Awards Social Event (presented 30 minutes after last checker)
7:00 PM Track Closed
NJMP Thunderbolt
Millville, NJ
SCCA - South Jersey Region (SJR) - Track Events
More events from this organizer