About this event
Join us as we go on a scenic drive to Fountain Hills, taking a meandering route through North Scottsdale, past expansive horse properties with views of Four Peaks and the surrounding mountains, and through the golf community of Rio Verde before heading down the winding road which passes McDowell Mountain Regional Park. Then it's on to the Beeline to East Mesa, passing Usery Park and Saguaro Lake before we arrive back at Fountain Park in Fountain Hills.
Because of current Covid concerns lunch will be on your own after the tour.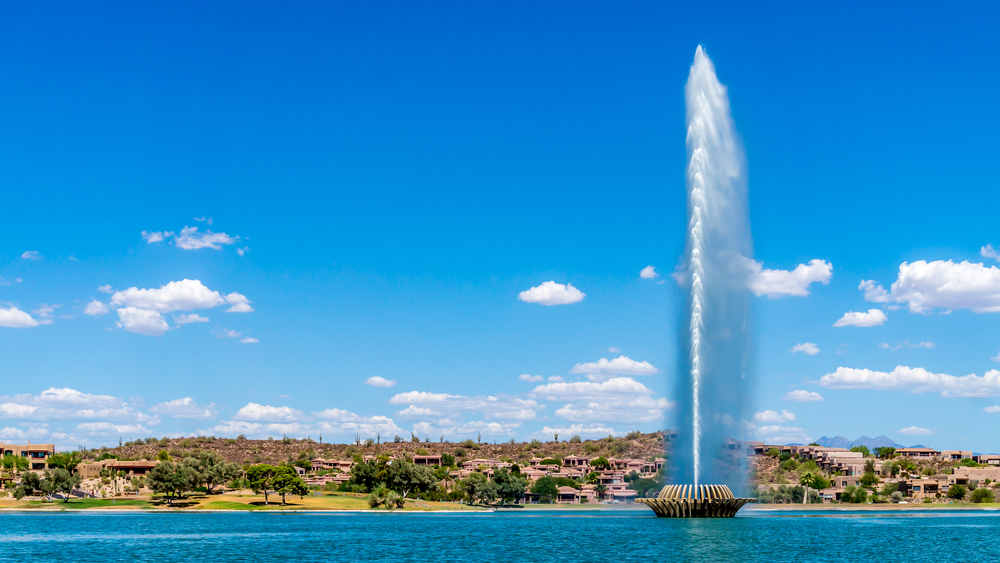 Meeting time: 9:00 AM
Meeting location: The Pavilions at Talking Stick
9120 E Talking Stick Way, Scottsdale, AZ 85250 (West of Loop 101, East of Pima Rd & Indian Bend)
— Park in the lot to the west of McDonald's, on the north side of Talking Stick Way —
More details for this event may be found on the AZPCA website: https://az.pca.org/event/scenic-drive-to-fountain-hills/
Event requirements
Speedwaiver Requirement
Speedwaiver is a new method of electronically signing the required PCA waivers to attend driving tour events. Historically, these waivers have been signed in person during check-in. However, this new process allows you to sign the waivers electronically, utilizing your smart phone (you must have a smart phone to e-sign). After you have registered for the event, you'll be provided a link to sign the waivers. When you click on the link, an app will start up where you will type your name and cell phone number. A text message will then be sent to that phone to start the electronic signature process.  After sucessfully signing the waivers, a record of your signing can be verifed before the event. Both you and any passengers with you must sign the SpeedWaiver in order to participate in this event!
The Pavilions at Talking Stick
Scottsdale, AZ
More events from this organizer