SCDA- Palmer Motorsports Park- Track Event- Apr. 4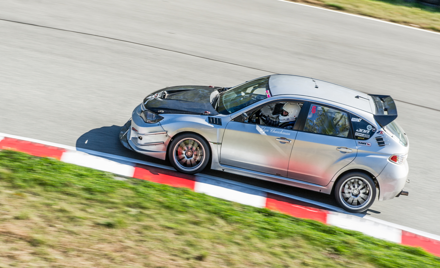 Sports Car Driving Association-SCDA
Saturday, April 4, 2020
Palmer Motorsports Park
,
Palmer

,

MA
SCDA Palmer Motorsports Park High Performance Driving Events
Weather Guarantee! (if weather conditions do not permit track to operate safely a full credit will be issued towards another event)
SAVE 10% if you drive a Subaru, Toyota, or Lexus on Saturday, April 4th!
SCDA Palmer Motorsports Park High Performance Driving on Saturday, APRIL 4th (Original CounterClockwise track direction)
This SCDA driving event will be run in our full day format.   Event on April 4th is open to ALL run groups/experience levels.   
Participants can expect:
Four on track driving sessions,
One on One In Car Instruction for Novice Drivers
Classroom Sessions
In an effort to provide maximum levels of safety, quality, and fun at our events, the SCDA will provide trained and certified flaggers at the corner stations.  This ensures that our drivers can focus on one thing- improving their driving skills. This event is geared towards all skill level drivers, from Novice to Advanced.
Palmer Motor Sports Park Whiskey Hill Raceway
On Whiskey Hill 7 miles off the Turnpike is Palmer Motorsports Park (PMP), the first true road course in Massachusetts. Created for driver training, testing, and competitive events, Palmer Motorsports Park is a place to pursue your passion for racing and winning.
Whiskey Hill Raceway:  2.3 miles long, 40-feet wide, 190 feet of elevation in an alpine wilderness.  Designed by grassroots racers and professional designers and carved from Whiskey Hill granite (courtesy of J Read Corporation)  Whiskey Hill Raceway is a one-of-a-kind roller coaster ride.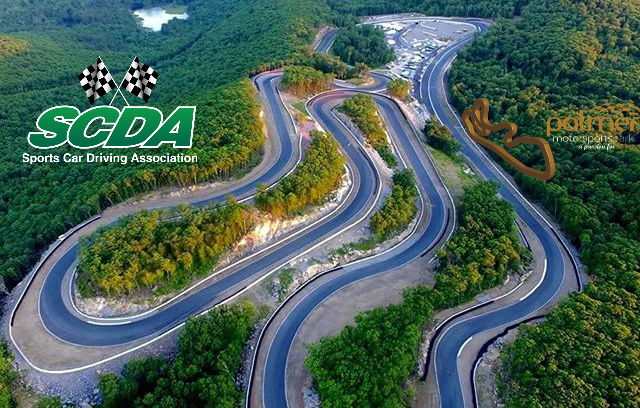 This Thrilling 2.3 mile motorsports facility in Palmer Massachusetts. is simply amazing! 2020 Dates include April 4th (counterclockwise), June 8th (clockwise), August 24th (counterclockwise), and October 19th (clockwise).
SCDA Palmer Motorsports Park Schedule
Palmer Motorsports Park Track Videos:
Original Counterclockwise direction
Palmer Motorsports Park Information
Palmer Motorsports Park Website
Event Price
All Palmer Motorsport Park track events are $399 ($449 for Novice group, includes instructor).  $25 Early Bird Discount if you register 2 months prior to the event.
SCDA Data and Video Coaching- SCDA is offering professional data and video coaching at our events.  This is an affordable and individualized program that will help you take your driving to the next level.  Our coaches are accomplished racers and industry experts that are able to pinpoint areas for improvement.  Together you'll come up with an action plan to help you achieve your goals.
Race Fuel 93 and 100 unleaded will be available on site.
Gates open at 7am on the morning of events.
Carports and Garages are available at the event.  Garages are $75 and Carports are $60
Address
58 West Ware Road
Ware, Massachusetts
01082
Lodging
Free Camping is allowed! All customers can arrive from 5 PM- 7PM ONLY the night before.  The gates will be locked after 7pm, but you are welcome to spend the night.
Suggested List of local lodging options near Palmer Motorsports Park:
Trainmasters Inn (Palmer, 5 miles)
Wedgewood Motel (Palmer, 5 miles)
Palmer Cabin (Palmer, 6 miles)
Laurel Ridge B & B (Warren, 5 miles)
Woodland Cabin (Warren, 5 miles)
Copper Lantern (West Brookfield, 7 miles)
Brookfield Inn B & B (Brookfield, 9 miles)
The Publick House (PMP Partner/Room rate, Sturbridge, 13 miles)
Sturbridge Host Hotel (PMP Partner/Room rate, Sturbridge, 13 miles)
Reeder Family Lodges (PMP Partner/Room rate, Sturbridge, 13 miles)
Super 8 Sturbridge (Sturbridge, 13 miles)
Hampton Inn (Sturbridge, 14 miles)
Sturbridge Comfort Inn (Sturbridge, 14 miles)
Econo Lodge (Sturbridge, 13 miles)
La Quinta Inn (Sturbridge, 13 miles)
Wilbraham Inn (Wilbraham, 14 miles)
Jenkins Inn & Restaurant (Barre, 22 miles)
Hampton Inn (West Springfield, 26 miles)
Forms
Sign Up by Feb. 4th to receive a $25 Early Bird Discount!
Please continue to Register: