Rocky Mountain Thunder HPDE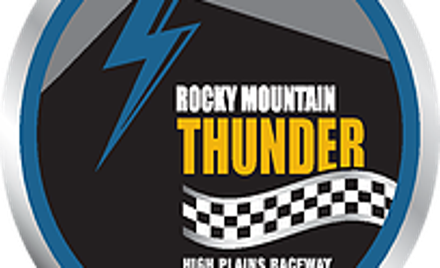 PCA - Rocky Mountain Region
Saturday, Sep 19 — Sunday, Sep 20, 2020
High Plains Raceway
,
Deer Trail

,

CO
Registration closed September 14, 2020 11:59 PM on September 14, 2020 11:59 PM MDT Registration ends September 14, 2020 11:59 PM on September 14, 2020 11:59 PM MDT Registration opens August 3, 2020 9:11 PM on August 3, 2020 9:11 PM MDT Registration runs from August 3, 2020 9:11 PM to September 14, 2020 11:59 PM
ROCKY MOUNTAIN THUNDER  HPDE
SEPTEMBER 19 & 20, 2020
Note: due to Country COVID-19 restrictions, attendance for this event is strictly limited to drivers, crew, and event volunteers only.
Due to the pandemic we have a few important changes you need to be aware of.
COVID-19, the novel corona virus, has become the forefront of immediate health concerns.  The RMR Board has been following and discussing these issues frequently.  We understand that members have concerns. In all things we do, we consider first and foremost the health and safety of our members, volunteers, and sponsors.  As we begin to host events again, we ask that everyone follow the guidelines below to help keep themselves and fellow members safe.
Social distancing is key when gathering for the event.  Please maintain a distance of 6 feet from friends and staff whenever possible.
Face coverings are most essential in times when social distancing is difficult.  Face coverings are meant to protect those around you in case you are unknowingly infected.  We are requiring that masks be worn at all times unless eating, drinking, or driving. Please bring your own face mask and have it on when you arrive at the gate.
Avoid handshakes, fist bumps, and other forms of physical contact.  When appropriate, use hand sanitizer or wash your hands and avoid touching your face. For your health please bring some hand sanitizer and use it frequently.
Following these guidelines will help to lower the risk of exposure and spread of COVID-19, and will facilitate our ability to host more events in the future.
NOTE: The DE event is in conjunction with the National Club Race being held the same weekend.  Only experienced DE drivers are allowed to participate. To qualify for the 2020 Rocky Mountain Thunder DE you need to have:
If local to RMR

You have driven in at least two RMR/AMR HPDE events in the last two seasons
You have driven in at least one event at High Plains Raceway

If an out-of-town DE participant

You are an HPDE instructor or an intermediate-advanced driver having driven solo for at least 4 days on at least 2 different tracks
You can provide a track driving history and/or reference contacts with your local club's chief driving instructor
We cannot have shared driver cars unless one driver has previously run in the Expanded Passing run groups (Orange or Black).
We will have two DE run groups. The "Black" run group, for instructors and expert level drivers, will utilize PCA's "expanded passing" protocol where passing is allowed most anywhere on track with a point-by.  The "blue" run group, for advanced and intermediate level drivers, will utilize conventional passing only on the longer straights with a point-by.
DE drivers are also invited to participate in the HPR open-lapping day on Friday.
This Event will be using Deferred Billing, if you are paying with a credit card it will not be charged until Wednesday, Sept. 16, 2020. No refunds will be issued due to a cancellation that is less than 24 hour before the registered event.
Date:   Saturday, September 19 & Sunday, September20, 2020.
                    Gates open at 4:00 PM on Thursday, September 17, 2020  and will remain open until after the event ends on Sunday
                    Registration: 7:00 AM to 8:00 AM Saturday and Sunday Please register BEFORE  the 8:00 AM drivers' meeting. Registration CLOSES at 8:00 AM!
                    Mandatory all drivers' meeting at 8:00 AM,(each day).
Location:   High Plains Raceway, 17 miles east of Byers on US-36 (Deer Trail)
Event Registration fees:  
                     Either day:        Each Driver: $210.
                     Both days:        Each Driver:   $325.
                                             Early Bird Discount special that ends on 8/17/2020. You must register for the entire weekend for this special discount.
Event Chair:  Doug Bartlett doug@dbartletts.net  Brian Bobich snobdr82@aol.com 
Chief Driving Instructors:  Dave Stribling strib81@yahoo.com Hap Henderson  hap7844@aol.com   
They can answer any questions about registration confirmation, cars, run group assignments, instructor assignments, etc.     
Registrar:  Harry Jones  harryb80526@yahoo.com