About this event
SCCA Milwaukee Region Presents
Roads Scholar National Course Road Rally
Saturday, June 4, 2022
Join your fellow RoadRally enthusiasts for this 180 mile time-speed-distance National Course RoadRally in the beautiful Wisconsin countryside. You and your rally partner will enjoy a scenic rally adventure through the marvelous country roads west of Madison, Wisconsin. You'll be tested on your ability to observe, reason, maintain the assigned average speeds, and follow explicit directions. This year's event will use both Numbered and Lettered Route Instructions. There will be a variable Main Road rule. Experienced rallyists will find this rally to be one of the easier National Course rallies of the year. However, it is not recommended for people who have never rallied before. It would be like a first time skier attempting a blue diamond (Moderate difficulty) ski trail. There are some unpaved roads on the rally route.
PRE-REGISTRATION IS REQUIRED.
Headquarters hotel: Country Inn and Suites, 2212 Deming Way, Middleton, Wisconsin. 608-831-6970. A block of rooms with 2 queen beds has been reserved for contestants at a special rate of $75/night plus tax, but only until May 14th. This includes a hot breakfast buffet. Ask for "SCCA Car Rally" to get this rate.
Schedule:
Check-in - 5:00 PM to 8:00 PM Friday
First Car Off - 8:31 AM Saturday
First Car Finished - Approx 5:30 pm
Cost: $85/car for SCCA members, $95/car if neither contestant is an SCCA member. 2 people per car required.
Pre-registration is required for this event. General Instructions will be emailed to all registered contestants 2 weeks prior to the event.
We encourage you to also join us the next day, Sunday, June 5th, for the Roads Scamper National Tour RoadRally. You can register for this rally on MotorSportReg.com. It is listed as a separate event.
Want further information on Roads Scholar? Contact the rallymaster: Jim Crittenden at james.a.crittenden@gmail.com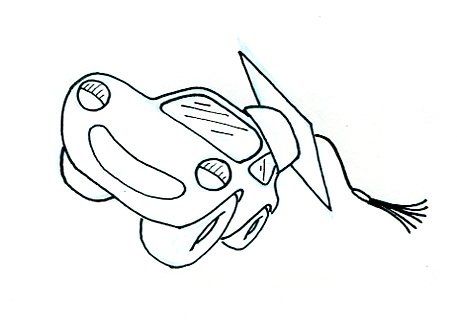 Event requirements
Contestants will be asked to enter in one of these four Classes, as determined by the distance measurement and calculating devices that will be used.
Class E (Equipped)
There are no restrictions on calculating equipment in this Class. Typical calculating devices in this Class include: Alfa, Chronar, Timewise, and Zeron rally computers.
Class L (Limited)
All distance information is derived from any of the following: the vehicle's electronic system, the vehicle's speedometer cable, or pulses generated by the movement of the vehicle (e.g. magnets mounted to the drivetrain, of GPS devices). Calculating devices are limited to those that require manual entry of the distance information (e.g. Curta calculators, tables, laptop computers, electronic APPs, programmable and non-programmable electronic calculators). Readouts that continuously show the difference from either the perfect time or the perfect distance are prohibited.
Class S (Stock)
Any distance information used for timing calculations must be visually acquired from the vehicle's stock, non-adjustable odometer in the stock location. Any calculating device may be used as long as the distance information from the vehicle's stock odometer is manually entered into the device. GPS odometers may be used in this Class only if their information is NOT used for any timing calculations or for any determination of earliness or lateness.
Class G (GPS)
All distance information must be derived from a GPS source. Calculating devices may be any electronic device (e.g. Simple Rally Computer type APPs and a GPS-Pulser providing distance input to a Rally computer.
Madison, Wisconsin
Madison, WI
More events from this organizer