FAST Challenge Autocross - Nov 18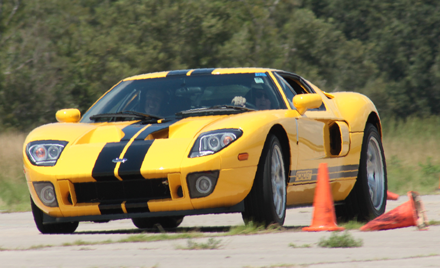 FAST
Sunday, November 18, 2018
Brooksville-Tampa Bay Reg Airpt
,
Brooksville

,

FL
Registration closed November 14, 2018 8:00 PM on November 14, 2018 8:00 PM EST Registration ends November 14, 2018 8:00 PM on November 14, 2018 8:00 PM EST Registration opens October 3, 2018 12:00 AM on October 3, 2018 12:00 AM EDT Registration runs from October 3, 2018 12:00 AM to November 14, 2018 8:00 PM
This is an exclusive FAST Challenge Autocross.
NOTICE: ALL ATTENDEES MUST BE REGISTERED AS DRIVERS OR GUESTS before the close of online registration. If you arrive and your name is not on the entry list or you don't have your driver's license in-hand, you will not be allowed to enter. No exceptions.
ALSO, THIS EVENT IS SUBJECT TO CANCELATION if it does not meet a minimum of 8 driver entries. Please register early, and bring some friends!
So, what is a FAST Challenge Autocross? It's sort of an "arrive and drive" autocross. You show up, you get to challenge yourself on an autocross course in your own car, and then you go out and get lunch! In a nutshell, it's all the fun and intensity of an autocross in less than half the time, and without the requirement to stand out in the sun and chase cones. Think of it as the discerning gentleman's (or lady's) autocross. You want to autocross, perhaps in your exotic car, perhaps not. But, you don't want the eyes of the world upon you, and you don't want to spend all day doing it. You just want to have a little fun at a small, exclusive autocross event. That's it!
The event will operate with the same level of organization and safety that FAST is known for. It will run similar to a typical FAST autocross, except that drivers will not be required to do a work assignment (normally, all drivers at an autocross also help work the event). Instructors will be available for those who are new to autocross, or just want to improve their skills. We're sure you'll have a great time!
We run our events as efficiently as possible, and the schedule is designed around giving you 6 autocross runs in the allotted time. At the end, we'll hand out FAST awards to the top three finishers in each class, plus one for the Fastest Time of the Day. But, don't worry, nobody's taking the competition too seriously (probably). Our aim is just to give you an opportunity to drive your car as aggressively as you want to in a safe environment. And if you take advantage of the instruction that is available, we'll help you learn how to do so with a higher degree of control, precision and confidence... which will ultimately make you faster on an autocross course and safer on the street.
Please read all of the event info, and contact FAST if you have any questions. In particular, be sure your competition vehicle meets the safety requirements (link on the next page), and be sure that anyone you intend to bring with you is registered and is a fully licensed driver. We can't allow anyone to enter the airport gate if they are not on the entry list!
Driver registration is open to all licensed drivers. No, you don't need an "exotic car" to compete, though that is what a lot of your competition is likely to be driving.
Guest registration is by invitation only! Do not register if you have not been invited by a registered driver. This is not a public car show, it's a semi-private autocross! If you want to come watch with the intent of driving in a future event, email us before you register.
Want to be notified when a FAST Challenge event is scheduled, or when registration is open? Subscribe to Challenge Event Reminders!
Driver Registration - $175 (limited to maximum 25)
Guest Registration - $25 (limited to maximum 20)
|   | Begin | End |
| --- | --- | --- |
| CHECK-IN at the gate | 8:30 | 9:00 |
| Course Walk & Safety Inspection | 9:00 | 9:30 |
| Driver's Meeting | 9:30 | 10:00 |
| Timed Autocross Runs | 10:00 | 12:00 |
| Awards! | 12:00 | 12:10 |
Click "Continue" for more info and registration!