Fri, May 19 - Sun, May 21, 2017
OKSCCA MiDiv presented by Vorshlag, RS, and SPS
Remington Park
About this event
Welcome to registration for the second Midwest Division Solo event, hosted by Oklahoma Region, Vorshlag Motorsports, SPS, and RS Racing
You may register for the entire weekend, or for Sunday or Saturday only.  MiDiv points will be accrued over both days, Oklahoma region points will be accrued only on Sunday. No awards will be given for Saturday only.
You must post a time each day in order to be eligible for a MiDiv event trophy.
We will have overnight security for both Friday and Saturday nights!!!  You can leave your trailer/car at the site.

ATTENTION: 
ALL JUNIOR KARTS AND KM KARTS MUST HAVE A STEERING WHEEL MOUNTED ENGINE CUTOFF SWITCH.  THE DRIVER OF THE KART MUST DEMONSTRATE THE FUNCTIONALITY OF THE SWITCH TO THE CHIEF OF TECHNICAL INSPECTION.
2017 Season
We accept online payments via Visa, Mastercard, Check or Paypal.  Online payment is required.  Please direct any registration inquiries to the registrar, Mark Council at mcounci2@gmail.com
Registration on the day of event will not be offered.
Remember to bring lots of drinking water and stay hydrated. Bring sunscreen. This is a competitive event and you will stay active and on your feet all day. 
Drivers must present a valid driver's license and a valid SCCA membership card, no exceptions. If you're not a current SCCA member you will have the opportunity to purchase a weekend membership. 
Drivers must wear full shoes that cover the entire foot. No open toed shoes. 

Thanks to all of our event sponsors for providing food and awards!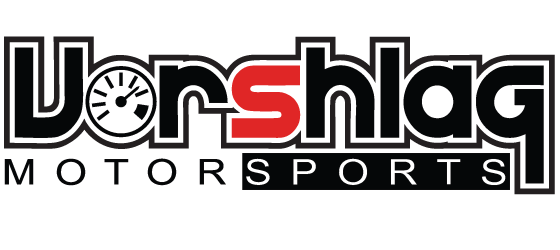 http://www.soloperformance.com/
https://www.rsracing.com/Default.aspx
https://vorshlag-store.com/
Schedule of Events:

Friday May 19th:
4:00 PM- checkin and tech open
5:00 PM- Course open for walking
6:00 PM- Welcome party- food will be provided
7:00 PM check-in closes
Saturday May 20th:
7:30 AM- check-in and tech open
8:45 AM- check-in and tech close
9:00 AM- Drivers' meeting
9:20 AM- First car on course
Sunday May 21st:
7:30 AM- check in and tech open
8:00 AM- check in and tech close
8:15 AM- Drivers' meeting
8:30 AM- First car on course
End of event- awards ceremony
Event requirements
Drivers must have a current drivers license and be of legal driving age. 
Drivers license and SCCA membership must be presented at registration. 
If you will be purchasing a temporary membership, please arrive early to fill out some additional paperwork. 
Your car must pass a tech inspection, including your helmet which must be Snell 2005 or better.
Drivers must wear full shoes. No open toed shoes can be permitted for safety reasons. 
Online registration closes on Thursday at 4pm.  Walkup registrations are not taken the day of the event.
Remington Park
Oklahoma City, OK
More events from this organizer