NW Spirits Drive
PCA - Pacific Northwest Region - Tours & Social Events
Saturday, April 2, 2016
Registration closed February 29, 2016 12:33 PM on February 29, 2016 12:33 PM PST Registration ends February 29, 2016 12:33 PM on February 29, 2016 12:33 PM PST Registration opens February 8, 2016 9:30 PM on February 8, 2016 9:30 PM PST Registration runs from February 8, 2016 9:30 PM to February 29, 2016 12:33 PM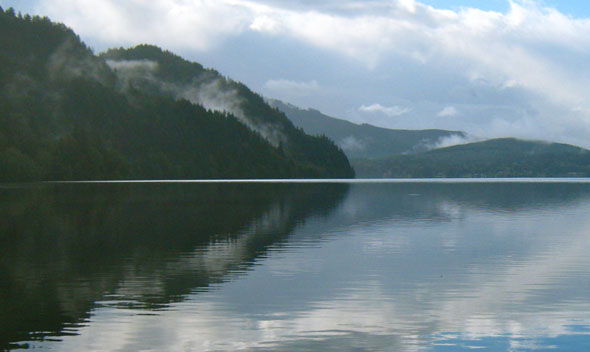 The Northwest Spirits Drive
After taking a year off, the 'NW Spirits Drive' is back again in 2016! This event combines touring 45 miles of scenic back roads through Skagit and Whatcom counties finishing along Lake Whatcom into Bellingham where the social half of the event begins with facility tour presentations at a brewery and distillery along with lunch.
Arrive at the Chuckanut Park & Ride between 9:30 - 10:00 am (999 N. Burlington Blvd) just off I-5 Exit 231 (SR-11/Chuckanut Dr). Meet at the western end of the parking lot to sign your wavier form and receive the day's route instructions. Drivers meeting will be at 10:00 am with the first group leaving at 10:20 and the second group shortly thereafter. The tour segment into Bellingham is approx. 60 minutes.
The first stop of the day is at Roger Jobs Porsche to collect our specially engraved PNWR glass beer steins and to admire some of their special Porsches on display including a 918 Spyder and GT3 RS in their newly remodeled showroom. From there it's a short drive over to Aslan Brewery for a 30-minute presentation tour of their organic brewing process. We'll be split into two smaller groups so that everyone can get to hear, see and ask questions from our tour guides. After the tour is completed, we'll gather in their private, reserved mezzanine for a pay-as-you-go lunch. Scrumptious burgers and salads along with other lunch offerings can be found at www.aslanbrewing.com. Feel free to use your custom engraved beer stein to purchase one of their dozen beers on tap. Hard cider and wine is also available.
After lunch, it's another short drive to Mt. Baker Distillery (www.mountbakerdistillery.com) where Troy and Dawn will provide a presentation tour of their small, 100% hand-batched distillery process and the history behind their recipes (moonshine, vodka, gin), some dating back to the Civil War era. Tasting of their products will be available including some of their unique pairings such as the ever popular Apple Pie Moonshine. Again, we'll split into two smaller groups so everyone can have a more personable experience during the tour to ask questions with our hosts. The day's event will conclude at Mt. Baker Distillery at approx. 3 pm.
This event will be limited to 30 members only as requested by the two facilities that will be giving us the tours.
So we hope that you can join us for this unique event that combines a short, back-country tour of Washington's northern counties followed by education on what goes into organic, hand-batched brewing and distillation processes.