NW Alfa Club - Driver Skills Clinic
Alfa Romeo - Northwest Chapter - Driving Events
Saturday, Mar 5 — Sunday, Mar 6, 2016
Pacific Raceways
,
Kent

,

WA
Registration closed March 6, 2016 12:00 PM on March 6, 2016 12:00 PM PST Registration ends March 6, 2016 12:00 PM on March 6, 2016 12:00 PM PST Registration opens January 15, 2016 6:00 PM on January 15, 2016 6:00 PM PST Registration runs from January 15, 2016 6:00 PM to March 6, 2016 12:00 PM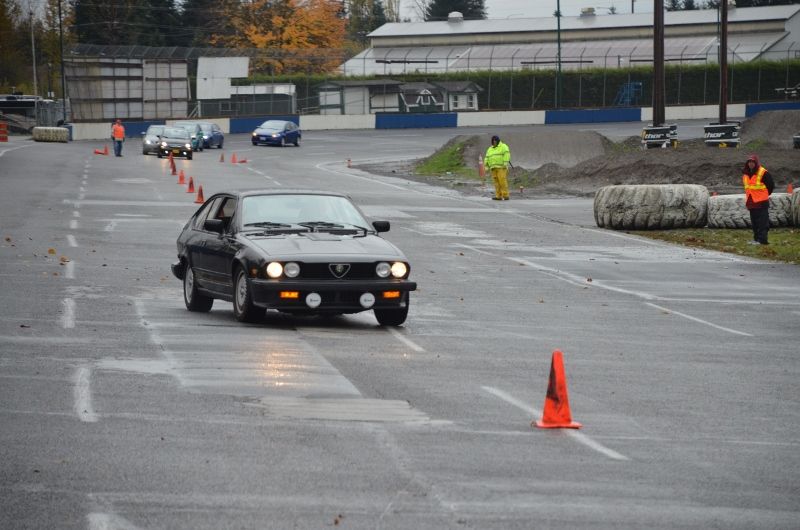 The Northwest Alfa Romeo Club has been providing fun and informative Driver Skills and Car Control events to automotive enthusiasts in the Northwest for over 20 years.
This event is a driving school for enhancing driver skills and teaching car control/safety, which is being held at Pacific Raceways in Kent on Saturday, March 5, 2016. The curriculum and course are specifically designed for new drivers, drivers with newly purchased vehicles, and any driver who feels unsure or nervous behind the wheel. The course is as fun as it is informative, so we also welcome any and all drivers who simply wants to polish their skills or experience something new.
Morning Course:  8:30am - 12pm
Afternoon Course:  1pm - 4:30pm
Course Fee is $95. 
A credit card is required to complete this registration, however your card will not be charged until you sign in at the track for the event. You may choose to finalize your payment now as you complete this online registration, or bring cash/check and make your payment upon arrival and sign-in at the track. 
INTRODUCTION
The purpose of our Driving School is to enhance your awareness of the conditions around you and develop your ability to respond quickly and properly should you find yourself in an acute situation during your normal daily driving.
NWARC's Driver Skills event is a half-day course covering the fundamentals of car control and skills-based driving. Appropriate for new and experienced drivers alike, this Driver Skills course provides all participants with valuable classroom instruction, lots of seat time, and personalized 1:1 instruction. The course is divided into five primary segments:
Slalom
Threshold Braking
Obstacle/Collision Avoidance 
Braking in a Corner
Handling Oval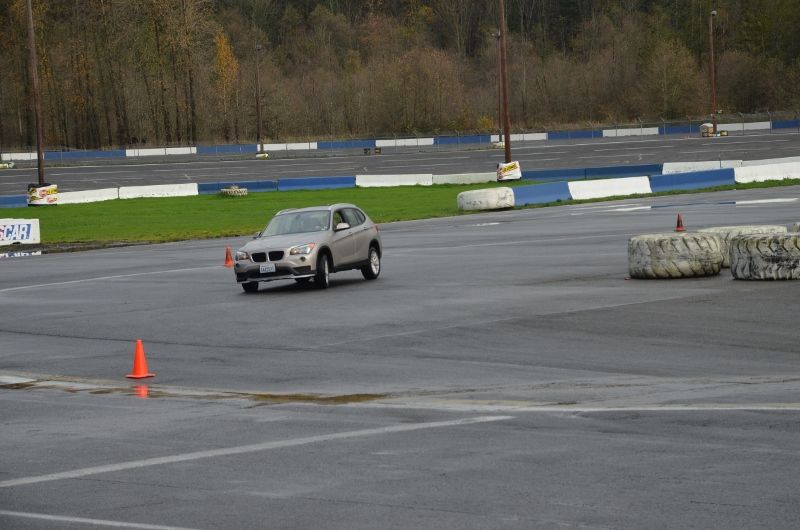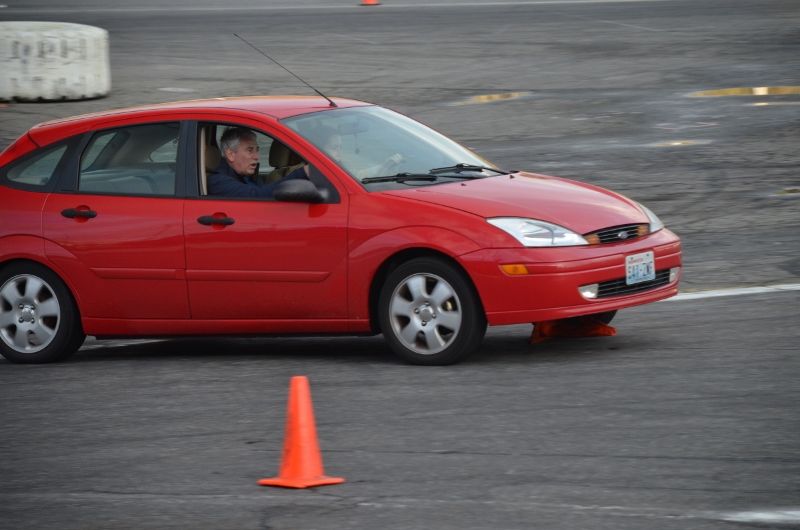 Together, these segments improve drivers' ability to look ahead, control vehicle weight transfer, practice smoothness, effective braking, and other vital skills.  Groups are small in size, which means that wait times between exercises will be minimal. At the end of the five sessions, students are encouraged to apply the skills they've learned to their daily driving routine, and to practice safe and confident driving whenever they are behind the wheel. The intensity level and focus on driving is high, but so is the fun factor! 
ALL VEHICLE TYPES ARE WELCOME AND ENCOURAGED. Please be sure your vehicle is in good mechanical condition with no visible fluid leaks or loos part hanging from exterior or underneath the vehicle. Check your tire wear and tire pressures the day before the event, check engine oil and coolant levels, and fill if necessary. All vehicles will be subjected to a basic technical inspection in the morning before being allowed on course. Please remove all loose items from the interior and trunk of your vehicle prior to arriving, and don't forget to fill your fuel tank BEFORE arriving.
Please visit our sponsor PROVA Motorsports if you have questions about any needed service to your vehicle in preparation for this event:  Christopher Benny at 206.420.8161 - https://www.facebook.com/provamotorsports​
 
WHAT YOU WILL LEARN
The Driving School is designed to teach students that the act of driving a motor vehicle is an intensive mental activity. You must pay strict attention to your actions and those of the drivers around you. Through classroom and in-car instruction, you are taught how to be observant of your surroundings and vehicle. You learn how and why a car will respond to inputs to the steering wheel, gas pedal and brake pedal - the physics of car control. The school provides a way to prepare for the unexpected, and to practice collision avoidance skills.

You don't need to be a member of NWARC to attend our Novice Schools, but you are welcome to to join here: http://www.aroc-usa.org/application.php. 

This event is also sponsored by our good friends at Rairdon's Alfa Romeo and Fiat of Kirkland, and Maserati of Kirkland.