NRSCCA NebrasKhana Event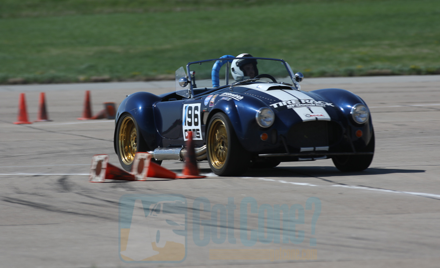 SCCA - Nebraska Region
Saturday, July 7, 2018
Lincoln Air Park
,
Lincoln

,

NE
Registration closed July 6, 2018 9:00 PM on July 6, 2018 9:00 PM CDT Registration ends July 6, 2018 9:00 PM on July 6, 2018 9:00 PM CDT Registration opens May 15, 2018 11:00 PM on May 15, 2018 11:00 PM CDT Registration runs from May 15, 2018 11:00 PM to July 6, 2018 9:00 PM
NRSCCA NebrasKhana at the Lincoln Air Park
 This even requires PRE-REGISTRATION to participate!!!
  
Saturday, July 7, 2018
Eventmaster: Mark Walker
Solo Safety Steward: TBA
Saturday Event Schedule:
Gates open at 7:00 am
Tech: Tech will be in Grid before your first practice run
Check In:  7:30 - 9:00 am
There will be no on-site registrations. You MUST pre-register for this event
Course open for walking at 7:00 am, Course Closed for Walking: 8:50 am
Mandatory Driver's Meeting: 9:00 am
Morning practice run schedule:

(Groups will be announced day of event)
10:00 am - 11:00 am - Group 1 Practice
11:00 am - 12:00 am - Group 2 Practice

1 hour break for lunch and to prepare for competition.

1:00 pm - Competition runs begin with Group 1 followed by Group 2
Runs will commence until final round brackets are determined.
Final bracket rounds for Group1 followed by Group 2.
EVENT PROCEDURES
This is a double elimination competition event known as a mirrored solo event.
Competitors are paired up randomly by class (or bumped class if not enough people in a class)
Competitors start on opposite sides of the course and are flagged in a drag-race start by the starter. 
The line judges will determine if a competitor has "jumped" the start.
The first competitor back to their original starting line wins the match. 
Winners are determined by two line judges who will point to the competitor they feel crossed their starting line first. 
If the line judges don't agree, the competitors are returned to the opposite starting line and run again.

You have to lose twice to be eliminated from the competition.
You get three cones on your run for free. If you hit more than three cones, you DNF.  However, if your competitor
hits more cones than you do, over three, they DNF'ed "worse" and lose the match.  An actual course error (DNF) is an automatic loss. 
If both competitors DNF, the first one to do it loses the match.
If co-drivers are matched with each other, they will run opposite sides of the course against stopwatches.

SCCA Member Cost: $35
Non-Member Cost: $45

If you run this event and the Sunday points solo on July 8, you wil receive a $10.00 discount or refund at registration on Sunday.
 
Location Information: map 
Located in NW Lincoln, West of the Lincoln Airport.
Closest Intersection: NW 34th Street & West Mathis Street Lincoln, NE 68524
Directions from Interstate-80:
Take the NW 48th Exit North from I-80 
Turn right (East) on West Mathis Street
Continue East until you reach the fence
Turn Right and sign the waiver at the gate