North Cascades Tour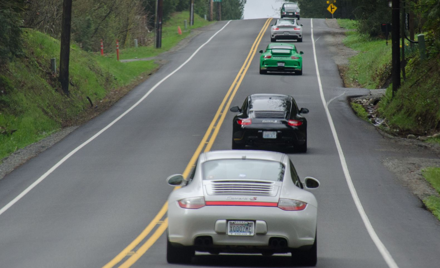 PCA - Pacific Northwest Region - Tours & Social Events
Saturday, Oct 3 — Monday, Oct 5, 2020
Registration closed September 27, 2020 11:59 PM on September 27, 2020 11:59 PM PDT Registration ends September 27, 2020 11:59 PM on September 27, 2020 11:59 PM PDT Registration opens August 10, 2020 8:00 AM on August 10, 2020 8:00 AM PDT Registration runs from August 10, 2020 8:00 AM to September 27, 2020 11:59 PM
READ THIS TOUR DESCRIPTION CAREFULLY BEFORE REGISTERING!!
This tour will be conducted using the most recent Washington State and PCA Covid-19 restrictions!  What that means for PNWR is that we have to modify the way we conduct our tours.  Specifically what this means is:
1)  We will be using the new electronic waiver called SpeedWaiver developed by MotorsportReg.com  Every registrant, including passengers, must have a smart phone with a camera.  This link is included here: https://pnwrtours.speedwaiver.com/qixza.  A smart phone is required to electronically sign the PCA Waiver of Liability AND the Communicable Disease Waiver (CDW).  The signed waivers will be stored by MotorsportReg (MSR) so compliance can be tracked.  There will be NO hard copies of the waiver sheets at the start point.
2) There will be no mass driver's meeting/safety briefing at the staging area.  Instead, the safety briefing and tour notes will be sent via an MSR mass email to all registrants as required reading prior to the tour.
3) The route instructions will also be sent in the mass email and MUST BE printed out by the registrant.  There will be NO hard copies available at the staging area.
4)  No minors will be allowed to attend the tour since there is currently no means for them to be covered under the SmartWaiver.
5) There are no group meals planned for the tour due to restrictions on group sizes.  Therefore, all meals will be "on your own".  The tour portion ends when you park at the destination.
6) It is HIGHLY RECOMMENDED that every car have a two-way radio since all communication will be conducted using the radios.
7) Group arrival times at the start point will be spaced further apart to minimize the number of people at the start point at one time.  Groups will also be smaller, so we need a lot of group leads and sweeps!
SO, if you can live with this highly modified tour format, read on!  If not, please do not register.
Join us for our North Cascades Tour because it won't be long before WSDOT closes Highway 20 (Cascades Highway) for the winter.  Let's just hope that doesn't happen before this tour!   For this tour, you have the option of making it a (long) one day tour or staying at Sun Mountain Lodge (SML) for one or two nights.  We haven't done a North Cascades tour that ended up at  SML in a few years so this should be gorgeous with the fall colors and crisp air!  Time and weather permitting, we'll stop at Washington Pass and take the short hike out to the observation area for some stunning views down into the Methow Valley below.   On Sunday, there will be an "out and back" tour from SML driving the back roads in the local area.  Dinner for both nights will be an individual responsibility using the group size restrictions at the local restaurants, so make plans accordingly.  Dinner reservations are required at SML, so make them in advance by going to their website (https://www.sunmountainlodge.com/dining) and look for their "Open Table" registration link.  Unless the Covid-19 indoor dining restrictions are relaxed, seating in the SML dining area is only for family members at the same table.
 Monday is a day on your own to either head back early by reverse route on Hwy 20 or continue the Cascades Loop down to Hwy 2 and back through Steven's Pass or stop in Leavenworth, then backtrack a few miles and take Hwy 97 south over Blewett Pass and I-90 home.
We have a block of 24 rooms reserved at Sun Mountain Lodge for Saturday and Sunday nights, October 3rd and 4th.  There are 17 rooms in the main lodge and 7 rooms in Mt Robinson, which is separate from the main lodge.  Rates are $154/night in the main lodge and $184/night in Mt Robinson and include breakfast.  This block expires on Sept 3rd and one night's lodging will be charged on that date. Once the block expires, rooms will be "as available" only,  Call Sun Mountain Lodge at (509) 996-2211 to reserve a room and mention that you are with the Porsche Club.