Mountain Loop Highway Tour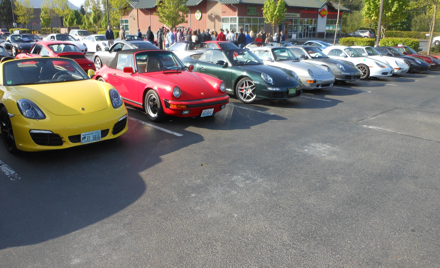 PCA - Pacific Northwest Region - Tours & Social Events
Thursday, April 16, 2020
All--due to the effect the corona virus is having on prohibitions on large scale gatherings as well as restaurants and bars being directed to close operations for at least the next month, the PNWR Board has decided to cancel a[[ club activites for at least the next 30 days.  That includes the Mountain Loop Highway Tour on April 16th.  We will attempt to reschedule this event in the future and will inform the PNWR membership if and when that happens.  Sorry for the inconvenience, but it is the most prudent actin to take at this time.
Join us for the first mid-week tour of the season!  This will be a small tour of only 24 cars.   The Mountain Loop Highway runs between Granite Falls north of Monroe and Darrington and is part paved and part maintained gravel/dirt so beware of that before registering.  Also, we plan to take a couple other "side roads" along the way which may or may not be paved!  This is NOT considered a true off-road tour, but cars with low profile tires and low undercarriage clearance should NOT plan to register!!  Also, weather this time of year can make everyone's car/vehicle somewhat "dirty"!  Since this not the normal paved road tour, we will, one more time, allow non-Porsches to register. So, if you want a slightly different type of adventure, give this one a try!  We will end at The Red Top Tavern  in Darrington.  They are known for bar food lunches and friendly service. I fyou stay aound long enough, you can vist the River Time Brewing Company to sample their homemade beers and ciders.  Final details will be made available in the welcome package.Since we are ending at a tavern, ths tour is only for those ove 21 years old.
Registration opens at 8 AM on March 10th!