Motorsport 4the Masses Training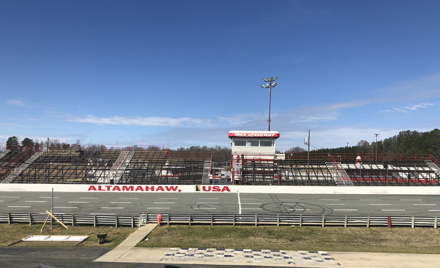 Motorsport 4the Masses
Saturday, Jun 6 — Sunday, Jun 7, 2020
Registration closed June 5, 2020 11:59 PM on June 5, 2020 11:59 PM EDT Registration ends June 5, 2020 11:59 PM on June 5, 2020 11:59 PM EDT Registration opens May 12, 2020 12:00 AM on May 12, 2020 12:00 AM EDT Registration runs from May 12, 2020 12:00 AM to June 5, 2020 11:59 PM
Saturday  and Sunday May 23-24 we will be holding our Volunteer Staff training at either Ace Speedway (Current plan), or Orange County Speedway (backup). 

Anyone that is interested in serving as Volunteer Staff will need to attend a training.  This will be your BEST opportunity to do so. 

We need Volunteer Staff for the following positions:
Corner Worker
Instructor*
Race Control
Track Access
Grid Worker
Tech Inspection
Administration (registration, waivers, event control etc)
Timing/Scoring
Track Setup and Removal

The benefits of Volunteer Staff are as follows:
Free entry into all events in which you are assigned as a volunteer. ** 
Staff have private run groups after each session both AM and PM, you should receive a full 40 minutes or more. ***
$15 off any other M4theM SCDE events you attend when not assigned as a volunteer.
Discounts at all M4theM events.
Hats/Shirts/Stickers etc. at cost or free.
Staff only appreciation events.

What is required of Volunteer Staff:
Be trained and certified as volunteer staff.
Be prepared to work the full day (AM and PM sessions) at events you have agreed to volunteer for.
Availability to work a minimum of 3-4 events per season. (may be less this year due to shortened 2020 season)
Even at events you are not volunteering and are a paid participant, be prepared for filling in for alimited time while as needed. (help with staff sessions, short bathroom breaks, emergency fill-in etc.)
The $15 discount is a thank you for helping weith these roles during a events you paid to enter.  
Behavior that reflects well on M4theM both on and off the track.
A higher standard of on track precision and attention to procedures as an example to non-staff participants.

Entry into the training is $25.

If you only are available for one of the days, please sign up on that day only so we can plan for the training groups accordingly.

Please sign up for whichever day is best for you or if you are going to attend both days (which is highly recommended if you can), choose the 2 day option (still just $25). 

* Instructor trainees must be a suitable candidate, phone interview required. (336-549-6889)

** Being Volunteer Staff does not offer free entry to ALL M4theM events, only the ones you are acheduled to and agree to work.  Any Volunteer Staff that wishes to participate as a piad participant when not assigned to work will recieve a discount.

*** Track time may be affected by mechanical issues on track or weather.  Track time is not guaranteed but we will do all we can to make sure everybody gets the amount they pay for.