More Smiles to the Mile Redux 2020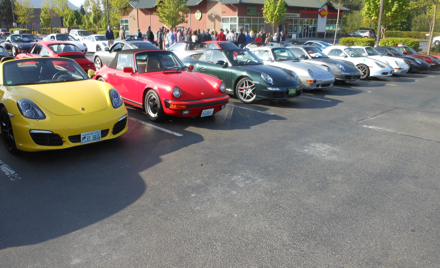 PCA - Pacific Northwest Region - Tours & Social Events
Sunday, July 26, 2020
This tour will only go if the counties where we will travel are in Phase 3 of the governor's reopening plan!
MORE SMILES TO THE MILES, Redux 2020 :This tour is a rescheduled event from May 2nd.  Join us again (hopefully) for the More Smiles to the Mile REDUX.  This tour will start at a new location and the route will be somewhat different in order to comply with the Covid-19 restrictions.  This tour will only go if the start, rest stop and destination are all in Phase 3 of the Washington State reopening plan.  Therefore, we have to place a limit on the number of people attending to 50.  There were 18 cars registered  for the May 4th tour before it was suspended, so those 18 cars will remain on the Confirmed list and do not need to re-register!  If you are unable to attend on the new date, please go back into MSR and cancel your registration so that other s may attend.  The rest stop will be in Snohomish as in the past, then on to Monroe and Tuscano's for lunch.  We will be practicing social distancing and other Covid-19 protocols in effect at the time of the tour.  This tour is a partial replacement for the cancelled Sun Peaks weekend tour.  Hope to see you there.  Remember, 50 person max attendance so sign up early and cancel early if you were on the original list and can't make it.
Arrive between 8:00 and 8:30 AM at McDonalds Restaurant, 22110 17th Ave SE, Bothell, WA 98021. Look for your assigned group number, then sign the waiver forms with your assigned group leaders unless we aare using the new SmartWaiver.  Drivers meeting at 8:30 AM. First group out at 9:00 AM. The break in Snohomish is at approximately 10:30 for 30 minutes. First group out of Snohomish by 11:00 AM at the latest. 
So there you have it!  By the end of July, we'll hopefully have good weather to drive on one of the most popular tour routes of the year. This is a great tour for PNWR new members as well as those who have driven this tour several times. Since there are already 18 previous confirmed registrations, there isn't much room left so sign up early.  Hope to see you there!