About this event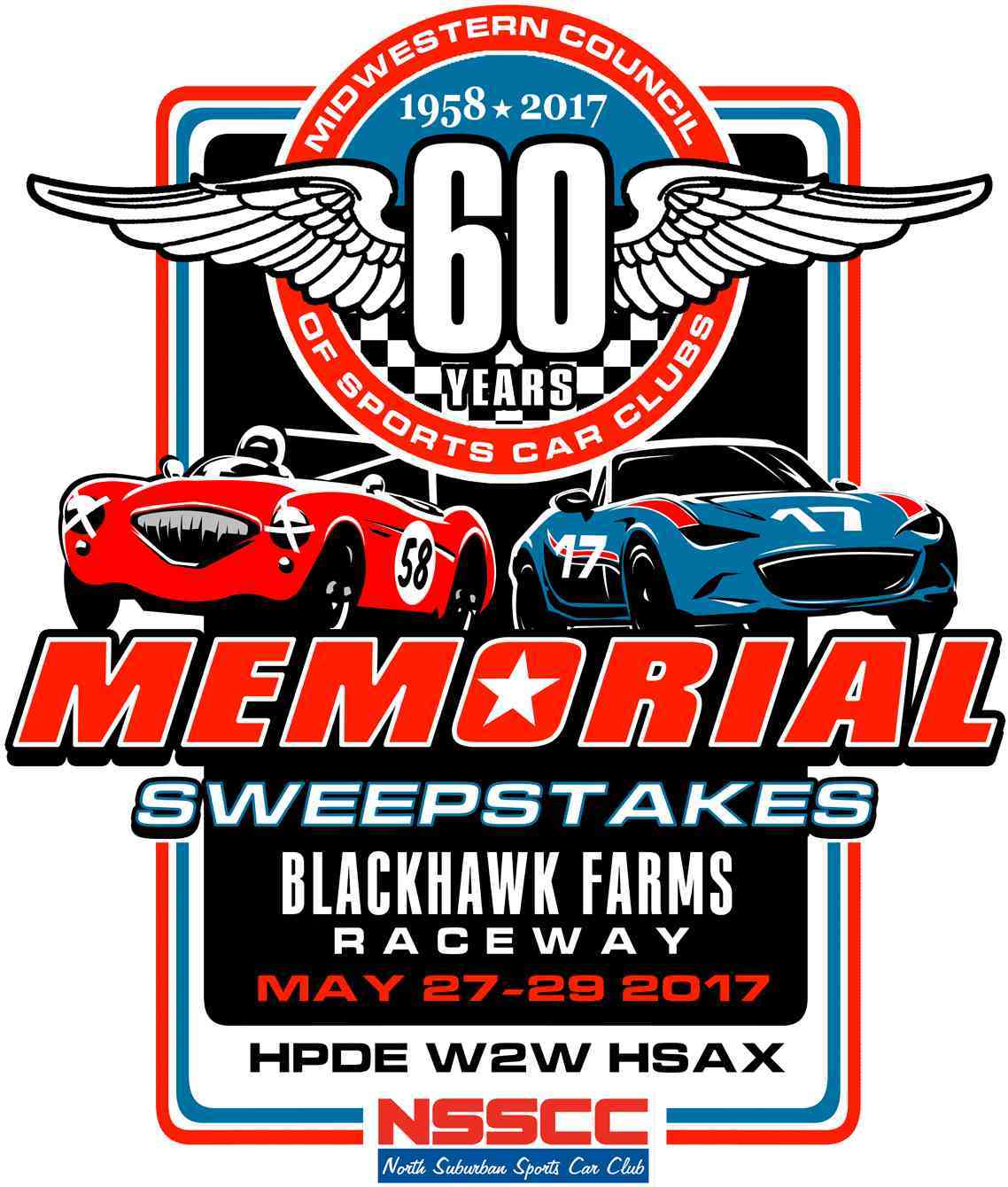 North Suburban Sports Car Club (NSSCC) is proud to present "The Memorial Sweepstakes" celebrating 60 years of Midwestern Council of Sports Car Clubs (MC, MCSCC) with a full-day HPDE on Saturday May 27, 2017.
The HPDE day features rotating 20-minute Beginner/Intermediate/Advanced/Competition sessions all day long - you will get TWO HOURS of track time for only $180! Or you can sign up for the morning or afternoon only and still get an hour of track time for just $120. This event is sanctioned by Midwestern Council (MCSCC or MC). Then stick around for our usual fabulous feed Saturday night. You may also be interested in the wheel-to-wheel club races on Sunday May 28 or Autocross competition Monday May 29..
Online registration is now open. Please download the full entry packet below for full details of the weekend.
2017 Memorial Sweepstakes Race Information Packet.pdf
We are happy to announce that HPDE insurance is now available for all MC HPDE events from Lockton Motorsports. Please check them out at https://locktonmotorsports.com/product/hpde-insurance.  (Sorry, insurance is not available for competitive events such as High-Speed Autcrosses.)
Event requirements
Open-track/HPDE events are open to any driver with a safe street or race car and a Snell 2010 or newer helmet. Open-top cars require either factory or aftermarket roll-over protection. Please refer to the entry form for complete details
Blackhawk Farms Raceway
South Beloit, IL
Download track map
Watch a video tour/lap
North Suburban Sports Car Club