About this event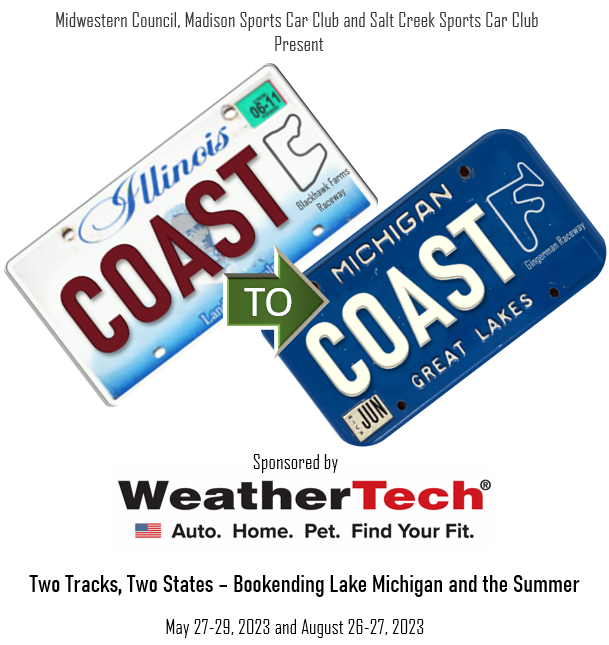 Madison Sports Car Club (MSCC), Salt Creek Sports Car Club (SCSCC), Midwestern Council (MCSCC, MC) amd WeatherTech are proud to present a full weekend of motorsports at Blackhawk Farms Raceway.
Memorial Day Weekend (May 27-29, 2023).

CLUB RACING SATURDAY and SUNDAY!
Come out and enjoy two separate days of racing -- run as many groups as you are eligible for!
HPDE / HSAX Monday!
Don't miss the first MC HPDE/HSAX event of the season -- enjoy the morning HPDE to get some testing in and then use the HSAX in the afternoon to go for a fast lap.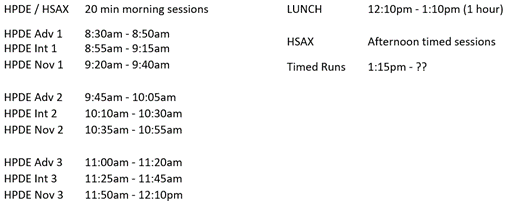 RACE STAFF DESPERATELY NEEDED!
We have all the usual worker goodies, free camping, free meals and gas card giveaways.
PLUS THE USUAL PARTY!
Actually, two days... We'll be furnishing dinner Saturday and Sunday night! Saturday will be a BBQ dinner with a pizza meal planned for Sunday.
REGISTRATION PACKET / INFORMATION
See the following -- Coast to Coast - May 27-29 2023 Race Packet.pdf
Event requirements
This event is sanctioned by the Midwestern Council of Sports Car Clubs and is governed by the MC GCR, available at this link: http://mcscc.org/gcr.php
A Snell 2015 or newer helmet is required for High-Speed Autocross.
More information is available on our website.
Blackhawk Farms Raceway
South Beloit, IL
Download track map
Watch a video tour/lap
Madison Sports Car Club - Autocross