Matt Ammon Memorial Driving School and Teen Clinic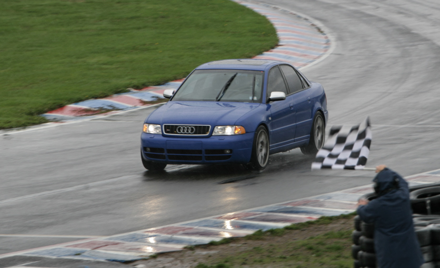 Audi Club NA - Northwest Chapter
Saturday, May 20 — Sunday, May 21, 2017
The Ridge Motorsports Park
,
Shelton

,

WA
Registration closed May 13, 2017 6:00 PM on May 13, 2017 6:00 PM PDT Registration ends May 13, 2017 6:00 PM on May 13, 2017 6:00 PM PDT Registration opens March 22, 2017 6:00 PM on March 22, 2017 6:00 PM PDT Registration runs from March 22, 2017 6:00 PM to May 13, 2017 6:00 PM
Audi Club Northwest (ACNW) and Northwest Audi Dealers Group are proud to present the 11th annual Matt Ammon Memorial Driving School and Teen Clinic 2017 (MAMDS), May 20-21!
For the first time MAMDS will host both Driver Skills (DS) and High Performance Driver Education (HPDE) instructed lapping in Shelton. WA. DS will be held at Sanderson Field on Saturday, with an All-Day Autocross there on Sunday.  HPDE will be run both Saturday and Sunday at The Ridge Motorsports Park.  
We are thrilled to announce that Ross Bentley will be providing classroom coaching as part of our HPDE program on Sunday the 21st. Ross has written eight performance-driving books under the Speed Secrets name, and continues to coach and train drivers all over the world. He's worked with top engineers, studies the mental game of driving, and has raced in almost every type of car. His performance driving instruction is sought after by organizations all over the world. You don't want to miss this opportunity!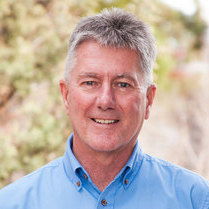 Who was Matt Ammon?  He bought his new Nogaro Blue Audi S4 in May of 2001 and became very active in local chapters of Audi Club North America in Ohio, Illinois, Virginia and Missouri before coming to the Seattle area in the Summer of 2006. Tragically, he was taken from us at age 31 in November 2006, when a Bellevue construction crane collapsed. In his short time with us Matt brought his enthusiasm, skill and knowledge to our region. He quickly became integrated with the local Audi community and Audi Club Northwest as an Instructor. When asked what modifications should be made to your car, Matt would be quick to answer, "The first mod should be driving school." This is the legacy we are honoring with the largest driver learning event of our season.
What is Driver Skills?  It is not like the experiences when you first earned your driver's license. This is an advanced DS course that is encouraged for all drivers, teens, novices or intermediate drivers. It is an exciting opportunity to learn how you and your car work together in real life situations on the street and highway. DS students will participate in a number of exercises (slalom, emergency braking, collision avoidance, figure-8) on Saturday morning and then run the DS Autocross in the afternoon.
What is an autocross? A chance to driver your car on a track, as fast as you can, while not breaking any laws and being totally safe! You'll drive through the race course following a route of orange cones that define the course. It looks crazy from afar, but from behind the wheel it's a blast! Autocross is an excellent way to apply the skills learned in the morning's exercises.
There are just 40 slots available in the Drivers Skills Program!
More experienced drivers can register for the All-day Autocross on Sunday with a more challenging course layout.  The All-day Autocross is for practiced drivers looking for lots of runs!  For enthusiasts, this big autocross is a chance to sharpen your skills and warm up for the new driving season.
Saturday's Driver Skills Clinic (DS) and Sunday's All-day Autocross will be held at Sanderson Field (5 min from RMP).
What is lapping? A super fun opportunity to take your car around a real race track at whatever speed your skills, comfort, and/or instructor allow you to do safely. With no competitive element and drivers of similar skill/experience/pace grouped together, it provides an opportunity to enjoy the controlled environment of a race track while respecting every driver's specific abilities. Novice drivers are always paired with an experienced ACNW instructors to learn the skills necessary to safely navigate the track while applying the skills learned in DS.
The Teen Driver Clinic on Saturday is discounted to $75 for young drivers with either an Instruction Permit or Intermediate License.  Register early: There are only 15 spots available for Teens!  This clinic is designed for the beginning driver, teaching valuable skills such as emergency braking, collision avoidance and car control using the same exercises as the Driver Skills. A parent, guardian or authorized representative must accompany anyone younger than 18 into the facility.
Parents or guardians of teen drivers are encouraged to attend the Teen Driver Clinic as a participant, also discounted!  Take the same clinic as your teen; you'll be surprised how much you can learn together!
This weekend is FULL of options to teach you how to be a better driver and that will guarantee FUN. Check out all of the options for Two and One day packages during registration!
Registration pricing includes lunch for each day you participate. Guest lunches are also available!
Saturday-only participants at Sanderson Field are welcome to be spectators on Sunday at the track! Bring your friends and family with you too. Who knows, you may even be able to ride with an instructor on-track and experience first-hand what a lapping day is all about!
ACNW is hosting a dinner at the Shelton Civic Center at 6:30 pm on Saturday, May 20th. It will be catered by Smoking Mo's. This will be a great time to get to know those in the Club better while eating the best BBQ in town! Add this option if you're interested during the registration process!
Sunday at 11:30 am we will host a Track Tour at The Ridge. Family and friends are invited to drive the track at low speed and experience the elevation changes and blind turns at this very exciting track. Any licensed driver can participate. Passengers of any age are also welcome.
Audi Club North America (ACNA) membership is required for all lapping participants at this event. If you're not yet part of the club, change that here: http://www.audiclubna.org/membership.
If you still have questions, please check out the next page first. If you still have questions, email one of the Event Masters, Doug Cerretti < cerr5000@yahoo.com> and Kent Burlingame <kentaburlingame@outlook.com> .
There are two recommended hotels for MAMDS: 
Shelton Inn, 628 West Railroad Ave, Shelton, WA 98584.  Call (800) 451-4560 and mention "The Ridge Motorsports Park" for a special discounted rate.  
Super 8, 2943 Northview Circle, Shelton, WA  98584. Call  (360) 426-1654 and mention "Audi Club Northwest" for a special discounted rate.