About this event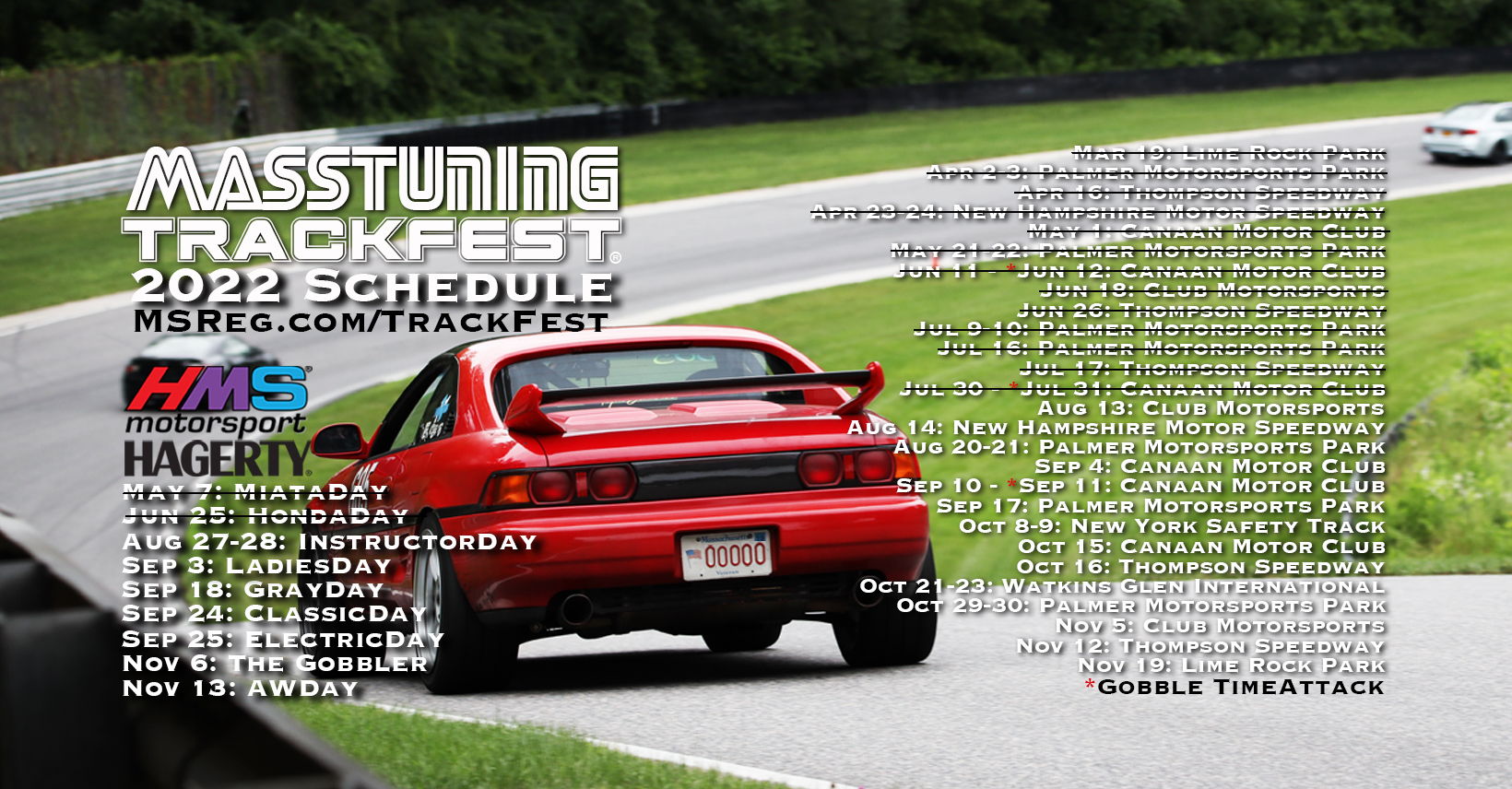 Electric vehicles only! Five L2 chargers onsite so far with DC fast chargers nearby!
A day of educational, high performance driving! No timed racing, no trophies. Simply a focus on safety and fun on a legal road course.
This track day is open to all including novices in regular street cars. Registered drivers will have plenty of time to recharge with two 3hr open track sessions for 6 hours of available seat time.
Instructors will be available. Beginners with limited to no track experience are given priority for instruction.
The event is rain or shine and will be entirely outdoors. Prepare for any possible weather conditions.
Onsite camping is free but anyone interested must arrive before 9pm.
Guests are welcome. There are no food concessions onsite so be prepared for alternative plans. Drink water prior to the event and stay hydrated.
Check out this video from our first ElectricDay in 2021 - the first ever EV track day in the east coast!
Vendors can email MassTuning@gmail.com for inquiries!

Fees:
ElectricDay Registration: $199/day (spots are limited and do sell out!)
Optional Helmet Rental: $25/day (first come, first serve and includes purchase of brand new balaclava)

Schedule:
8:00am - 9:00am – Check-In & Tech Inspection
9:30am – Drivers Meeting
10:00am - 1:00pm – Open Track (Car Control Course)
1:00pm - 2:00pm – Lunch Break
2:00pm - 5:00pm – Open Track (Full Road Course)

Vendors can email MassTuning@gmail.com for sponsorship inquiries!
Lastly if you'd like to socialize online about this track day and other upcoming TrackFests, feel free to join us on Facebook!
Event requirements
Driver Requirements:
Valid driver's license and closed toe shoes are required. Short pants and short sleeve shirts are allowed.
Drivers must attend the morning driver's meeting. Make arrangements with the event organizer in advance if you absolutely can not make it.
Be alert and pay attention to all flaggers and track officials. If you do not, you will be sent off track. Repeat offenses will result in being ejected from the track.


Track Requirements:
If a mechanical failure occurs, in a safe manner pull off the driving line and pavement as quickly as possible.
Keep the facility clean. We operate on a carry in, carry out policy. You are responsible for all of your belongings and trash.
Canaan Motor Club
Canaan, NH
Download track map
Watch a video tour/lap
More events from this organizer