About this event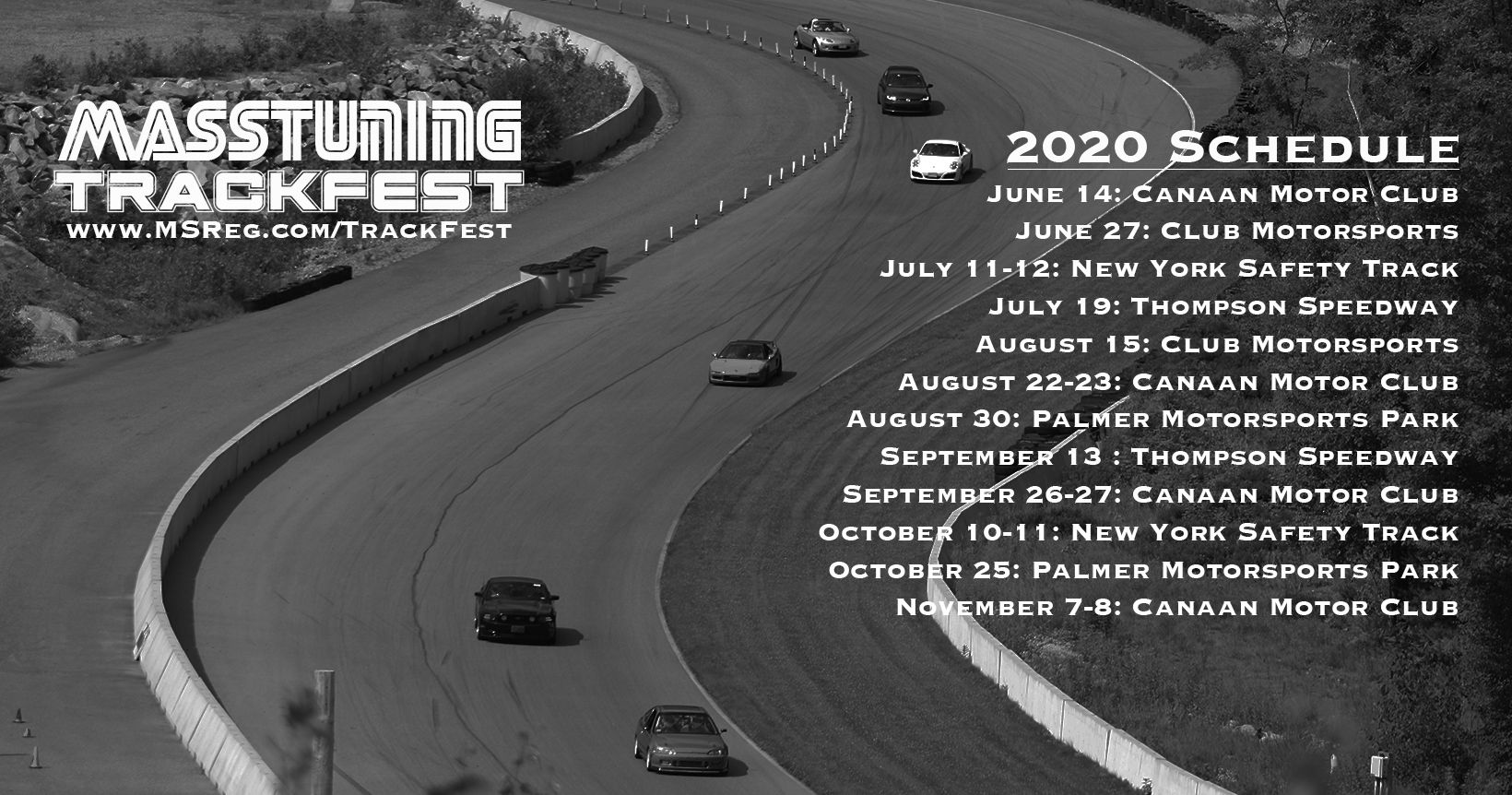 Due to this event being the first track day of the season at CMC, extra precaution is being taken with a new format to minimize risks and exposure for everyone involved.
For the first time, we will be doing three completely separate open lap sessions throughout the day. Each session will be 2 hours long with only 20 drivers.
7:00am: Gates Open
8:30am: Advanced Drivers Meeting
9:00am - 11:00am: Advanced Session
11:30am: Beginner Drivers Meeting
12:00pm - 2:00pm: Beginner Session
2:30pm: Intermediate Drivers Meeting
3:00pm - 5:00pm: Intermediate Session
Assignments will be emailed after registering. Be sure to arrive at least an hour prior to your session. Overnight camping is no longer allowed for this event.
Unless driving with a helmet, a mask must be worn from the moment of entering the main gates until the moment of leaving the facility. No exceptions.
This track day will be entirely outdoors meaning there will not be access to the CMC hall building. Prepare for any possible weather conditions, especially rain.
The event is limited to registered drivers only. No spectators will be allowed. Physical distance must be kept whenever possible even when parking. Please do not offer handshakes.
Have a mask on when entering the gates and stay in your vehicle for check-in. Everyone will be screened with a set of COVID-19 related questions and have their temperature scanned with a touchless thermometer. A bottle of hand sanitizer must also be shown to enter the property.
Instructors will also be limited and available for lead/follow exercises as well as in-car instruction with driver's permission.
Lastly there will not be any catered food provided on this day so pack a meal just in case.
But despite all of these precautions, everyone is still responsible for their own health and well-being.
Required:
-mask
-hand sanitizer
-water/snacks
Optional:
-food
-umbrella
-gloves
Keep in mind these guidelines are subject to change. We are aware that the circumstances are not ideal but we ask everyone to embrace change with patience and understanding during these times as safety continues to be the top priority. Moving forward we will continue to adapt.
Event requirements
Driver Requirements:
DOT certified helmet and closed toe shoes will be required. Short pants and short sleeve shirts are allowed.
Drivers must attend the assigned driver's meeting. Make prior arrangements with the event organizer before the day of the event if you absolutely can not make it.
Be alert and pay attention to all flaggers and track officials. If you do not, you will be sent off track. Repeat offenses will result in being ejected from the track.
At all times and in all run groups, passing is done only with point-bys and only in designated passing zones.


Track Requirements:
If your car is considered to be too loud, you will be given a warning and asked to either add a silencer insert or upshift earlier to keep RPMs low on the track. This mostly applies to straight-piped, naturally aspirated cars.
If a catastrophic failure occurs, pull off the pavement, and onto the grass immediately. Respect the track surface.
Keep the pits clean. We operate on a carry in, carry out policy. You are responsible for all belongings and trash. Respect the facility.
All spills must be cleaned IMMEDIATELY.
Canaan Motor Club
Canaan, NH
Download track map
Watch a video tour/lap
More events from this organizer