About this event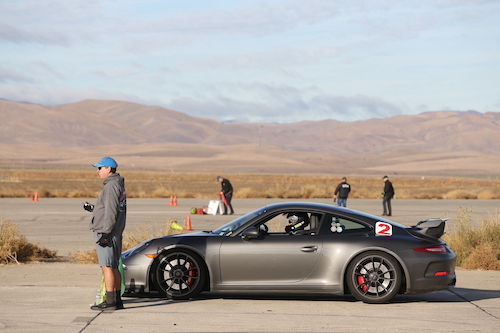 LPR-PCA AX #2 March 25th, 2023
*** HELMET REQUIREMENT FOR THE 2023 AX SEASON IS SNELL 2010 OR NEWER ***
NO EXECEPTIONS - LIMITED LOANERS AVAILABLE
THIS IS THE REGISTRATION for Saturday, March 25th, 2023
The location for this event is the Crows Landing
Registration closes on Wednesday, March 22nd, 2023 @ 8:00pm The price, to be paid through MotorsportReg, will be $85 and includes a sandwich and drink at lunchtime.
Gates open at 7:00 am.
Mandatory Drivers meeting at 8:30
First car on course: 9:00am
Note: All times are estimated.
Sponsored by: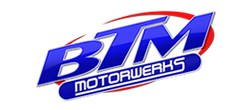 Send event inquiries to ddunwood@me.com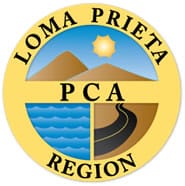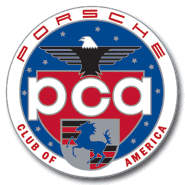 Event requirements
Verify that you meet one of the following conditions before you register for this event:
We are open to PCA members driving Porsches. If you are not a member and are driving a non-Porsche, you are also welcome to register.
We are open to new autocrossers and will pair you up with an instructor.
*** HELMET REQUIREMENT FOR THE 2023 AX SEASON IS SNELL 2010 OR NEWER ***
NO EXECEPTIONS - LIMITED LOANERS AVAILABLE
Send an email inquiry to ddunwood@me.com if you have any questions.
There are other pre-registration requirements:
Everyone must sign the 2 PCA waivers thru Speedwaiver
There will be very limited onsite registration, but be prepared to register on your phone with MSR and sign the SpeedWaiver.
Please read the following procedures/protocols we must abide by:
https://lprpca.org/wp-content/uploads/2021/04/2021-PCA-LPR-AX-Covid-Procedures_v1.pdf
Participation in this event is limited to 80 attendees. Limited loaner helmets will be available. New or beginner autocrossers will be allowed but let me know if it's your first time so I can pair you with an instructor.
In addition, there will be some new Good Neighbor Rules in effect. The autocross community is thankful that Crows Landing management and surrounding community allow the autocross community access to Crows Landing in order to conduct our events. We, the clubs and users of the site are in turn committed to limit any negative impact and maximize positive outcomes to all concerned.
All users and guests of the site will make all reasonable attempts to limit noise produced before, during and after our events:
Consider SAFETY FIRST

Street legal exhausts are required

ALWAYS drive BELOW the posted speed limit when driving to and from the event. Accelerate slowly from lights. NO "showboating" for any reason. REPORT anyone violating these rules to event management so they can be banned from future events.

No extraneous revving of engines

5mph paddock speed while on-site
Crows Landing Airport
Crows Landing, Ca
PCA - Loma Prieta Region - AutoCross