Schneller BMW - Loud at Lime Rock: (Inter+Adv)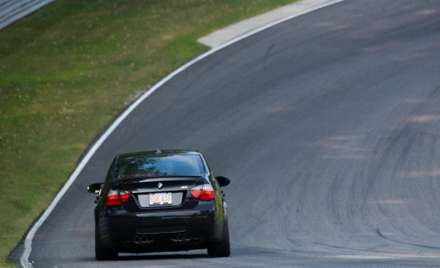 BMW CCA - Boston Chapter
Tuesday, May 29, 2018
Lime Rock Park
,
Lakeville

,

CT
Registration closed May 23, 2018 11:59 PM on May 23, 2018 11:59 PM EDT Registration ends May 23, 2018 11:59 PM on May 23, 2018 11:59 PM EDT Registration opens January 27, 2018 11:59 AM on January 27, 2018 11:59 AM EST Registration runs from January 27, 2018 11:59 AM to May 23, 2018 11:59 PM

SCHNELLER BMW - LOUD AT LIME ROCK DRIVING SCHOOL

The Boston Chapter is returning to Lime Rock Park for a rare un-muffled High Performance Driving School sponsored by Schneller BMW! Lime Rock Park is a 1.5 mile road course that earned the nickname "Road Racing Center of the East" over the course of its 55+ years of operation. Sounds limits are normally stringently enforced at Lime Rock but have been lifted for this special event.
This will be an afternoon event but with a FULL days track time, operating from 1pm to 6pm, with no sound restriction. Registration is limited to intermediate and advanced students! This half day delivers even more time since we will NOT be sharing the track with the Lime Rock Club, with no waiting around for half the day! Most Boston area participants can take a leisurely drive to Lime Rock in the morning without the need for a hotel, check in with registration and get prepared for a spirited afternoon. With no lunch break to account for, we'll fit a full schedule into this extended afternoon.
To attend this event, you must have at least 6 days experience at High Performance Driving Schools (with a record of positive evaluations from your past instructors).
Drivers in other chapter's advanced programs, such as A-Solo/S-Group, may apply to drive in ISG by emailing the registrar with their driving resume.
Independent Study Group. For advanced students who want to extend their skills in a safe, fast-paced coaching environment, the Boston chapter of BMWCCA offers its Independent Study Group (ISG)
To promote continuous advanced skill development for experienced, independent drivers, ISG encourages students to identify the areas in which they want to improve, then allows them to create a personalized curriculum for achieving their goals. 
At each event, every ISG student is assigned a coach who will work with them to achieve their goals. ISG drivers are often offered additional solo track sessions and the opportunity to drive in the instructors' run group.
ISG Qualification - Soloed drivers with substantial experience and the skills to drive a consistent line, at an advanced run-group pace, on a variety of race tracks are eligible for consideration. After passing a thorough checkout drive with an ISG instructor, which emphasizes awareness, safety, consistency, and pace, the ISG candidate is admitted into the group.
ISG on Track, Classroom and Exercises - On the racetrack, ISG drivers spend working sessions with their assigned coach to execute their personalized plan. Classroom sessions comprise lively discussions of driving lines, corner approaches, speeds, data analysis, and a wide range of additional topics. Specialized exercises are offered to improve situational awareness, increase comfort levels in close-quarters driving, and practice passing.
ISG, Serious Car Control - For advanced car control methods, essential for the final reductions in lap times, ISG students are invited to two Advanced Car Control Clinics (AC3) each year at Lime Rock Park. An AC3 event begins with a discussion of tire dynamics and grip, balance, weight transfer, and an introduction to suspension concepts that alter the understeer/oversteer characteristics of the car. Then, on the handling course and skid pad, drivers learn the methods for inducing controlled oversteer with the throttle and brake, while learning to correct and prevent understeer.
Registration Fees
This is a half day event providing a FULL days worth of track time with NO Sound Limit concerns. You must provide information on your experience at the time of registration. 
Planned event start is noon with the track hot from 1pm to 6pm. 
The student registration fees for this event are as follows:
BMW CCA Member
Non-Member
Until May17th: $405
Starting May 18th: $440
$550
Wait-List Rules
Due to the limited number of student slots available for Boston Chapter driving events, it is common for us to receive more registrations than we can admit, hence a Wait-List will be created. Applications will be admitted from the Wait-List on a first come, first serve basis. 
Membership
You don't need to own a BMW to be part of the club and participate in our Driving Events! We offer a huge variety of events to our community all across the country, making club membership a rewarding and worthwhile experience. Annual membership costs $48 and includes a subscription to the fantastic BMW CCA magazine, Roundel.
If you are not a member you can apply at the link below and then return to this page and enter your new membership number. The BMW CCA website will provide your membership number immediately with your enrollment.

https://myaccount.bmwcca.org/PortalTools/NewUser/EmailCheck.cfm
Questions?
For questions regarding registration or Driving Schools in general, please email the registrar using the "Contact Host" button on the right side of this page.