About this event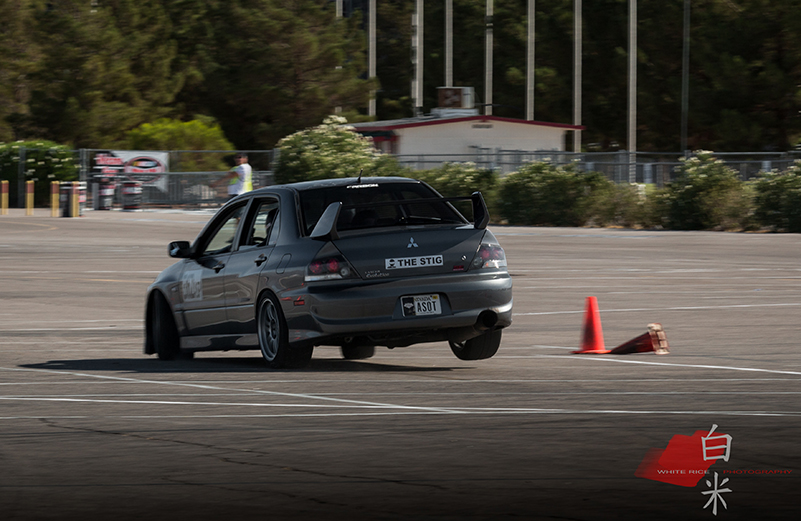 Las Vegas Region - Sports Car Club of America's Solo Event (aka Autocross)!
This event is sponsored by Gummy Grip.
Solo events are a work-run event, if you want to drive at our events, you must also work.
Make sure your car is prepared to pass tech before getting to the event! For info, please check out our tech video: https://www.youtube.com/watch?v=y-VFJiMJUfc
For first timer drivers, you can get $10 off your entry fee! Use promo code "noob". To receive the SCCA membership discount, you must present your membership card when checking in at registration, the day of the event.
Schedule:
6:00am - Registration Opens; Required for pre-registered
7:00am - Registration Closes;
7:15am - Tech Closes / Course Closed for course walks
7:30am - Mandatory Driver's Meeting for ALL Participants
8:00am - First Car Out
5:00pm - Event Ends


You can find more information on our site at LVRSCCA or on Facebook.
Event requirements
You must be an SCCA member to participate AND show your membership card. If you are not, or don't have your membership card, you will be required to purchase a weekend membership for $20.
In order to validate, your name and membership number in your MotorsportReg.com profile must match EXACTLY what you have on your SCCA membership card. If you have any questions, contact national SCCA to figure out what you have on file.
First time drivers are HIGHLY encouraged to show up early, let's say around 7:00am, to register, and walk the course. We will also have a "Rookie" meeting at 8:20 am, where we will go over basic rules, and tips.
Covid Guidelines:
6 Foot Distance when grouped for drivers meeting or any other gathering of participants.

Masks must be worn in grid upon removal of helmet and when gathered during meetings or other group activities.

Pre-Registration ONLY.

Event Participants and Staff on site only. Participants allowed family/crew members if arriving together and from same household.
There will be ZERO tolerance for violating any of the above rules. If found breaking them we will kindly ask you to leave the event.
We will have sanitizer stations available on site, please use them throughout the day.
If you feel unwell before the event and are registered, we will not charge you to cancel. Please stay home. Cancellation can be done through MotorsportReg or you can reach out to the registrar email listed on MotorsportReg.
Further reference for SCCA events during these times can be found here:
Las Vegas Motor Speed - Metro Lot
Las Vegas, NV