About this event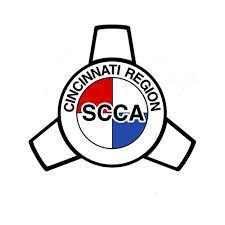 Cincinnati Region SCCA
presents
Jim's July Jaunt Road Rally
Saturday, July 22, 2017, 9:00 AM – 1:00 PM (Stay for drinks/dinner, awards and socializing at Jax Tavern, in Cobblestone Plaza, Forest Park)
Starting at Jax Tavern, 1081 Smiley Avenue, cincinnati, OH 45246   
Pre-registration is strongly encouraged to ensure a place and help us plan. 
A road rally is traversed over public roads within the legal speed limit. The challenge is to follow the route and answer as many questions as possible. There are no gravel roads on the route, although there are short sections of rough or broken pavement. You will be advised of areas thru which to be particularly alert during the safety meeting.
This is an easy to moderate route that does not try to trap you into getting lost.  Questions are included to provide scoring opportunities, but will not detract from your enjoyment of particularly picturesque sections.
BRING SOME FRIENDS - A DRIVER/NAVIGATOR TEAM WHO HAS NOT PARTICIPATED WITH US BEFORE WILL EARN YOU A $5 DISCOUNT OFF YOUR ENTRY FEE.
The schedule (approximate) is:
 9:00 AM – Registration
10:15 AM – Safety Meeting
10:30 AM + Car # – Depart Jax
12:30 PM + Car # – Could arrive at endpoint
  1:00 PM – Must be at endpoint
Event requirements
Please read carefully:
If you are registering yourself for the first time please choose Option 1 on the order form and follow the prompts.
If you are registering as a co-entrant and your partner has already registered, please choose Option 2 on the order form.
If you do not already have a MotorsportReg.com account, click the 'Create New Account' button below. You will be asked to input your member number and Region of Record.  This is your SCCA Membership number and home region. You must have this information in your user profile to avoid needing a weekend membership for this event.
It is not essential to register as a team.  We will try to match you up with someone if you are coming alone.
~~~~~~~~~~~~~~~~~~~~~~~~~~~~~~~~~~~~~~~~~~~~~~~~~~~~~~~~~~~~~~~~~~~~~~~~~~~
Entry fees:        $25.00 per team     $5.00 discount for a team with an SCCA member
For more information:  
        Call Christy Graham at 513-658-4677, or email cincysccarally@yahoo.com
Learn more about Cincinnati SCCA and rally at: www.cincyscca.com
General Instructions - Take a copy with you to the rally to have for reference. Copies will be available at registration if needed.
Jim's July Jaunt General Instructions.pdf
Jax Tavern
Cincinnati, Ohio