About this event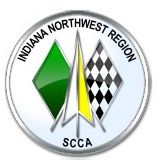 Get one on one instruction and plenty of seat time to work on the driver mod!
SCHEDULE:
9AM - We will begin with a mandatory drivers meeting.  Don't be late!

Pre Registered Required
Price $60, limited to first 20 drivers.
SCCA members save $10.

Students will receive free entry into Sunday's Test-N-Tune.
Instructors will recieve $20 off entry into Sunday's Test-N-Tune.
Event requirements
Registration:
$50 - SCCA members
$60 - weekend guests
NO WALK UPS FOR NOVICE SCHOOL.
Instructors:
$15 if you choose to participate in Sunday's TNT.
Requirements:
You'll need a safe car, seat belts, an effective muffler, and an approved helmet (Snell 2005 or newer). Some loaner helmets will be available.
Arrive early and ask lots of questions.  We're here to help you!
*If you are a minor (under 18) and wish to run, print out Minor Waiver MS-2A in COLOR and call Gabe Argenta at (219) 713-9148 in advance. If you do not call, we may have to deny entry.
Portage High School
Portage, IN
Download track map
Watch a video tour/lap
SCCA - Indiana Northwest Region