Hood Canal and Whitney Gardens Tour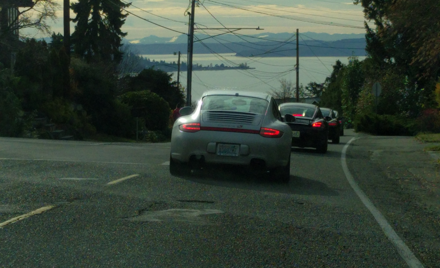 PCA - Pacific Northwest Region - Tours & Social Events
Sunday, June 9, 2019
Registration closed June 2, 2019 11:59 PM on June 2, 2019 11:59 PM PDT Registration ends June 2, 2019 11:59 PM on June 2, 2019 11:59 PM PDT Registration opens April 25, 2019 8:00 AM on April 25, 2019 8:00 AM PDT Registration runs from April 25, 2019 8:00 AM to June 2, 2019 11:59 PM
Now for a different type of START for a tour!  Pay attention to the details here!!  Read everything!!
Welcome to the Hood Canal and Whitney Gardens tour!  This tour starts with a ferry trip from Edmonds to Kingston unless you want to drive the long way around through Bremerton!  This ferry does not take reservations so you need to be there early enough to catch the 8:50 AM departure.  You should be "in line" for the ferry at least by 8:15 to make sure you get on board.  There is a coffee/snack shop in the holding area for the ferry so plan to use that rather than get stuck in line at Starbucks or elsewhere if you need an early morning "fix"!  The fee is $15.35 at last count, plus $8.50 per passenger/$4.25 for seniors that must be paid in person. The ferry trip is listed as 30 minutes.  The rendezvous point after departing the ferry is the Puerto Vallarta Mexican Restaurant parking lot in Kingston, located at 8208 WA-104 highway (right side of the road).  It is on the Southeast corner of the Albertson's grocery store parking lot.
For those who elect to drive, depending on where you live, you have to take Hwy 16 across the Tacoma Narrows Bridge to Bremerton, then head north on Hwy 3 and then Hwy 104 over to Kingston.  You need to plan enough time for the trip.  Travel time from Porsche Tacoma in Fife (just a reference point) to Kingston is 1 hour, 9 minutes as an estimate (light traffic) so longer perhaps in the morning!  I'd allow at least 1:30 from the Fife area.  Bottom line, if you live up north, take the ferry; down south driving may be better/faster.  Your call, just don't be late!
The main tour starts from Puerto Vallarta Restaurant.  The show time there is 9:30.  The ferry traffic should get off the boat at 9:20.  Driver's meeting at 9:45 and then a group departure up to Port Gamble where we will reform into our four groups and spend some time looking around the historic and scenic town.  From Port Gamble, the route basically takes us along the west side of Hood Canal on Hwy 101 with a stop at a little known waterfalls and Whitney Gardens.
Lunch will be at either of two restaurants along the way:  Hama Hama Oyster Saloon in Lilliwaup ( https://www.hamahamaoysters.com/pages/oyster-saloon) or Model T's (https://www.yelp.com/biz/model-t-pub-and-eatery-hoodsport).  There is a capacity of 50 people at Hama Hama.  If you do not like Oysters or seafood, then select Model T's on the registration.  One note, it is 11 miles further down the road from Hama Hama's, but there are no other good eating options in the area (hey, we're out in nature, not downtown Seattle!).  After lunch, we regroup at Model T's with the group coming down from Hama Hama's and continue our journey south along the Hood Canal.  End point for the tour is the Alderbrook Resort and Spa located at 10 E Alderbrook Dr, Union, WA 98592 on the north side of Hwy 106 in Union, WA.  It's a very upscale resort and a good place to unwind after a day's driving,  From there, you are on your own for the return trip home.  Options are to continue east on Hwy 106, to Hwy 3 through Belfair and on to the Hwy 16 interchange near Bremerton and then Hwy 16 back across the Tacoma Narrows Bridge OR continue into Bremerton and take the Bremerton-Seattle ferry.   Check for reservations on that one!
These details are being provided now instead of a couple days before the tour, so you can decide on your plan of action.