Hill Country Region PCA '19 #1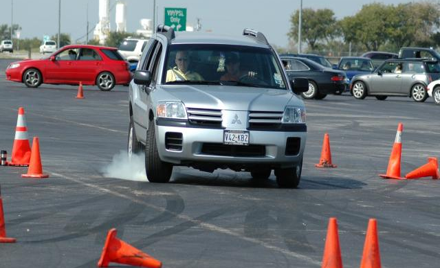 Tire Rack Street Survival - Hill Country Region PCA
Saturday, April 27, 2019
Public Safety Training Center @ ACC
,
Kyle

,

TX
Registration closed April 26, 2019 4:59 PM on April 26, 2019 4:59 PM CDT Registration ends April 26, 2019 4:59 PM on April 26, 2019 4:59 PM CDT Registration opens January 29, 2019 8:00 AM on January 29, 2019 8:00 AM CST Registration runs from January 29, 2019 8:00 AM to April 26, 2019 4:59 PM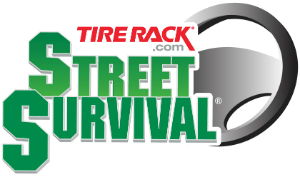 Saturday, April 27th
Public Safety Training Center at Austin Community College
4675 S. FM 1626
Kyle, TX  78640
8:00AM-5:30PM
Please note: Due to liability restrictions imposed by the host's National club, participants must be at least 16 years old by the date of the event, they must hold a valid state issued driving credential (permit or license) that allows the registered participant to drive to and from the event without the requirement for a licensed driver to be in the car with them. If you have questions regarding eligibility, please contact the event organizer.
The primary emphasis of the Tire Rack Street Survival® is a "hands-on" driving experience in real-world situations! We use your own car to teach you about its handling limits and how you can control them. The students will become more observant of the traffic situation they find themselves in. They will learn to look far enough ahead to anticipate unwise actions of other drivers. As the students master the application of physics to drive their cars, they will make fewer unwise driving actions themselves. They will understand why they should always wear their own seatbelts, and why they should insist that their passengers wear seatbelts, too.
Hill Country Region Porsche Club of America and the Tejas Chapter of the BMW CCA are partnering with the Public Safety Training Center at Austin Community College to hold a Tire Rack Street Survival program for teen drivers. The event will be held at the newly opened Public Safety Training Center which is part of ACC's Hays county campus. Constructed and opened in September, 2018, the facility is purpose built and dedicated to providing driver training for first responders and law enforcement. The facility also supports skills training to support other important facets of these professions' mission. The facility is being made available for the first time to the community to help teen drivers develop the car control skills necessary to enhance their ability to safely navigate unforeseen and unpredictable situations that may arise while they are driving.
Three parents, including Scott Goodyear, former Indy Car Champion, share their perspectives in this video.
It's about more than driving - it's about LIVING!
All Schools $95.
See our FAQ page at: http://streetsurvival.org/schools/frequently-asked-questions/
Any questions after reviewing the FAQ page call Bill Wade, National Program Manager, @ 864-438-2060 (8 am - 8 pm EST)