About this event
40 CAR LIMIT | $399 | TWO-GROUPS ONLY

FSE is here to provide experienced drivers an opportunity to participate in one of our private track days.

Our private track day is not about racing, but rather on improving your driving skills through more seat time. Take advantage of our safe and controlled environment to dial in your car and become a better, more confident driver. We encourage point-by-passing, but you can expect open-passing when other drivers are on their hot laps.

We will have full trackside services available to assist and support attendees. In addition, professional driver instruction/coaching is also available featuring Indycar drivers and 24 Hours of Le Mans drivers.

Free pre-track and post-track inspections will be provided for all registered drivers and are encouraged. Trust one of North America's few McLaren P1 and Speedtail certified technicians to look over your vehicle to ensure the safety of your vehicle before and after the track day. Please reserve in advance to take advantage of this offer.

Lastly, beginner/novice drivers are also welcomed, but we require signing up with one of our approved coaches/instructors. Our track day features many experienced drivers driving at a quick pace and we want to ensure that everyone is familiar with track rules and etiquettes to maximize the safety of everyone involved.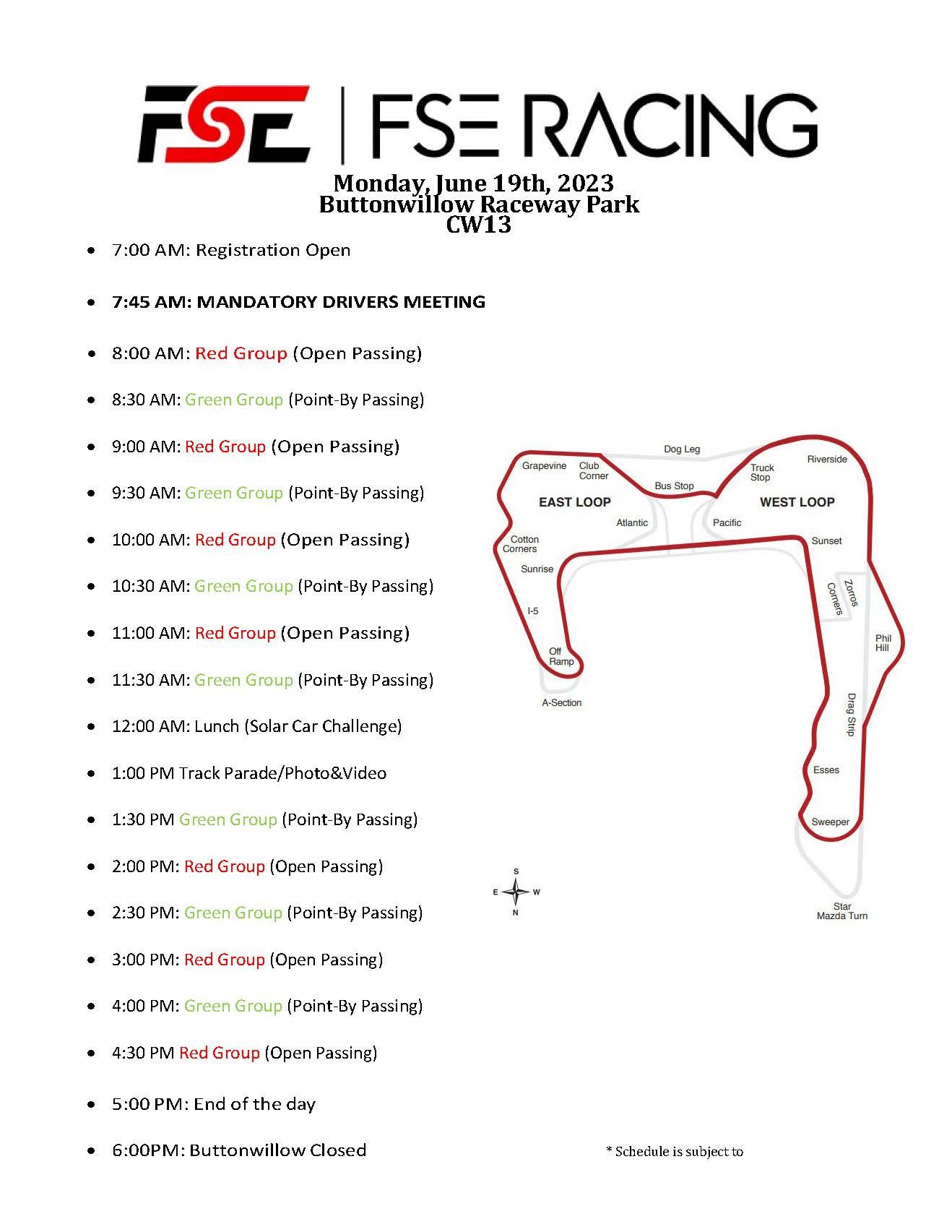 Event requirements
Approved Helmet : SA2015 or Higher
Buttonwillow Raceway
Buttonwillow, CA