FAST Classic - Jun 17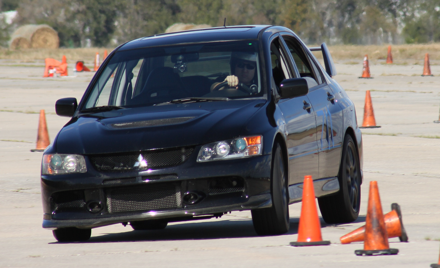 FAST
Saturday, June 17, 2017
Dunnellon - Marion County Airport
,
Dunnellon

,

FL
Registration closed June 14, 2017 11:59 PM on June 14, 2017 11:59 PM EDT Registration ends June 14, 2017 11:59 PM on June 14, 2017 11:59 PM EDT Registration opens May 6, 2017 12:00 AM on May 6, 2017 12:00 AM EDT Registration runs from May 6, 2017 12:00 AM to June 14, 2017 11:59 PM
We're breaking in a new site! Okay, it's not new. In fact, it's been there for 75 years, just like Brooksville. And if you ask the right person, you'll learn of some autocross history there back as late as the 80's. But, it's new to us! And that's an awesome thing. Can't have too many options.
For this first event... we're testing the waters. New site. We want as many experienced people as we can get at this one just to make it easy. If you're experienced and live in the Ocala area, even better! Note that because most of us are coming from the Tampa area, we've shifted our schedule by an hour. Plan on being there at 9am!
DIRECTIONS TO SITE: Turn North off of CR-484 onto SW 147th Ct. take it all the way back (1 mile) and follow it around the curves to the left. Gather and wait at the stop sign. We must enter as a group, so be on-time and be patient.
FAST CLASSIC events are smaller and more casual events, which allows drivers to enjoy more runs (usually around 7 or 8) without any pressure. You'll get more seat time because we won't spend time doing a novice-level driver's meeting or a novice walk. Otherwise, it will be the same great FAST experience, including the World Famous FAST Lunch, and we'll be done by 3-4pm! These events are not included for points in the FAST Season Championship.
IMPORTANT: Part of what makes these events work is the fact that we limit them to experienced autocrossers. First timers and those with less than 5 autocross events (with any club) will not be permitted. There will be no instructors, no novice walk, just good old-fashioned autocross with folks who know how to autocross.
ENTRY REQUIREMENT: All entrants must have at least 5 events of prior autocross experience. --OR-- Must have a qualified "buddy". See below.
BUDDY SYSTEM: For Classic events, we will allow less experienced autocrossers, even first-timers, if they have a qualified FAST regular sponsor them. That's right, we're using the "buddy system". As the experienced buddy, you can only sponsor ONE driver, and you are responsible for them throughout the day. You will be paired with them in the same run group (they don't have to drive your car, but they can) so that you can ride with them and they can ride with you. And you may be paired with them on a work assignment. We have no formal novice training at a Classic event, so the responsibility falls to you to do a good course walk with them and show them the ropes. We hope a few people can have some fun with it!
Driver Registration - $49.50
Guest Registration - $7.50
NOTE: We are now allowing later registration subject to a late fee. Registration for every event will officially close at 11:59pm on the Monday prior to the event. After that, if registration is not full, it may be re-opened until 8pm Wednesday. Driver entries accepted after Monday will be subject to a $20 Procrastination Fee! Don't want to pay extra? Don't procrastinate!
|   | Begin | End |
| --- | --- | --- |
| Setup | 8:30 | 10:00 |
| CHECK-IN & TECH | 9:15 | 9:45 |
| Course Walk | 9:45 | 10:45 |
| Driver's Meeting | 10:45 | 11:00 |
| Group 1 | 11:00 | 12:00 |
| World Famous FAST Lunch | 12:00 | 12:30 |
| Group 2 | 12:30 | 1:30 |
| Group 3 | 1:45 | 2:45 |
| Pack Up & Awards | 3:00 | 3:30 |
| Post-Event Hangout? | 4:00 | ??? |
Click "Continue" for more info and registration!