Evolution Weekend with Salina Region SCCA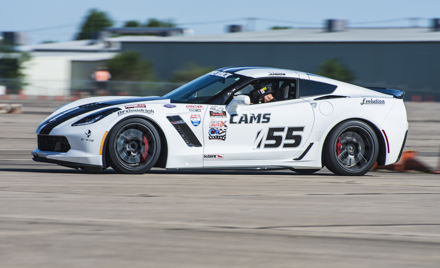 Evo Performance Driving School
Friday, Apr 24 — Sunday, Apr 26, 2020
East Crawford Recreation Area
,
Salina

,

KS

Thanks to the Salina Region of the SCCA, Evolution will be holding a Phase One, Phase Two, and Challenge School the weekend of April 24th-26th, at East Crawford Recreation Area in Salina, KS. Our Friday Phase One program is great for any skill level, from seasoned veterans to the complete novice. The Phase One features approximately 24 runs with our team of National Caliber instructors. Each student will work with two different instructors throughout the day.
Saturday's Phase Two program is great for anyone who has taken our Phase One, and is looking to take their driving to the next level. This program focuses on visualization, as well as mental preparation, and also features approximately 24 runs on four different course configurations.
Sunday's Challenge School is intended for anyone who has taken our Phase One and Phase Two, and is looking to grab those last final tenths. Our Challenge program also features approximately 24 runs on 3 different course configurations. The Challenge school will review the skills learned during the Phase One and Phase Two, as well as use a technique that will help prove the importance of looking ahead. Challenge students will also be pitted against their instructors in the final session to help push the students to new levels. 
Site Directions 
Schedule Each Day:
7:00 am Site Opens
7:30 am Tech Inspection
8:30 am Drivers Meeting (Mandatory)
8:45 am Instructed Sessions Begins
12:30 pm Working Lunch 
1:00 pm Instructed Session Continue
5:00 pm Wrap-up Meeting
Single Day Pricing for each of the Evolution programs at this location is set at $265. Those attending two schools will pay $250 per school, and those attending all three days will pay only $243.33. For more information on this, as well as other Evolution Performance Driving Schools, please feel free to contact Mike "Junior" Johnson at: mike@evoschool.com.
For more information about the Salina Region of the SCCA, please visit their site at: http://www.salinascca.org/