Drift Nirvana - Drift 101 Clinic
Summit Point
Sunday, April 5, 2020
Summit Point Raceway - Washington
,
Summit Point

,

WV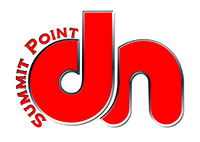 Drift Nirvana 101 Clinic on the Washington Circuit!

 
This event is held on one track only, the Washington Circuit. The Washington circuit is a large open course with no elevation changes. It is the ideal place to start drifting.
This event is focused on driver training and development. Drivers will have classroom and in-car instruction with Drift Nirvana instructors. From car setup to how to link corners, we will provide personalized instruction focused on your driving goals.
This event is for new drifters only. 20 participants maximum. Register online and we will charge your card when you show up. $299 for the Drift 101 Experience.
1. All cars must be registered and teched by 9AM, and all drivers must be in the driver's meeting at 9AM.
2. Full body work is required. This includes hood, fenders, and glass (front and rear).
3. Your helmet must be unexpired SA2010 or newer and in good condition.
4. Vehicles must have easily visible/accessible tow hooks or straps on the front and rear of the vehicle.
All questions can be answered by reviewing these documents:
2020 Driver's manual - https://docs.google.com/document/d/1keJSsJNy9xbGyUymWy8CL9RB1VgPKolM-QJmzZaBZb4/edit?fbclid=IwAR0gGsTyYaUr5MT94-0GdIgtMwBWFf07ofFBfi4IZuPo3DFdpLCE5JaPFVk
FAQ - for answers to questions not found in the Driver's Manual
https://docs.google.com/document/d/1l6s2EqWtEv7pDh2zpw-xRgQucGYD2EWZJZFUbfI7Wfw/edit
General/Spectator Guide -> https://docs.google.com/document/d/1_gT681a0DjWrXFEJt971lJBjaup4hBeX7NYGu75NBUA/edit
Interest/Questions/Comments are welcome to driftnirvanasp@gmail.com